Matheny: Taveras has 'a lot to learn'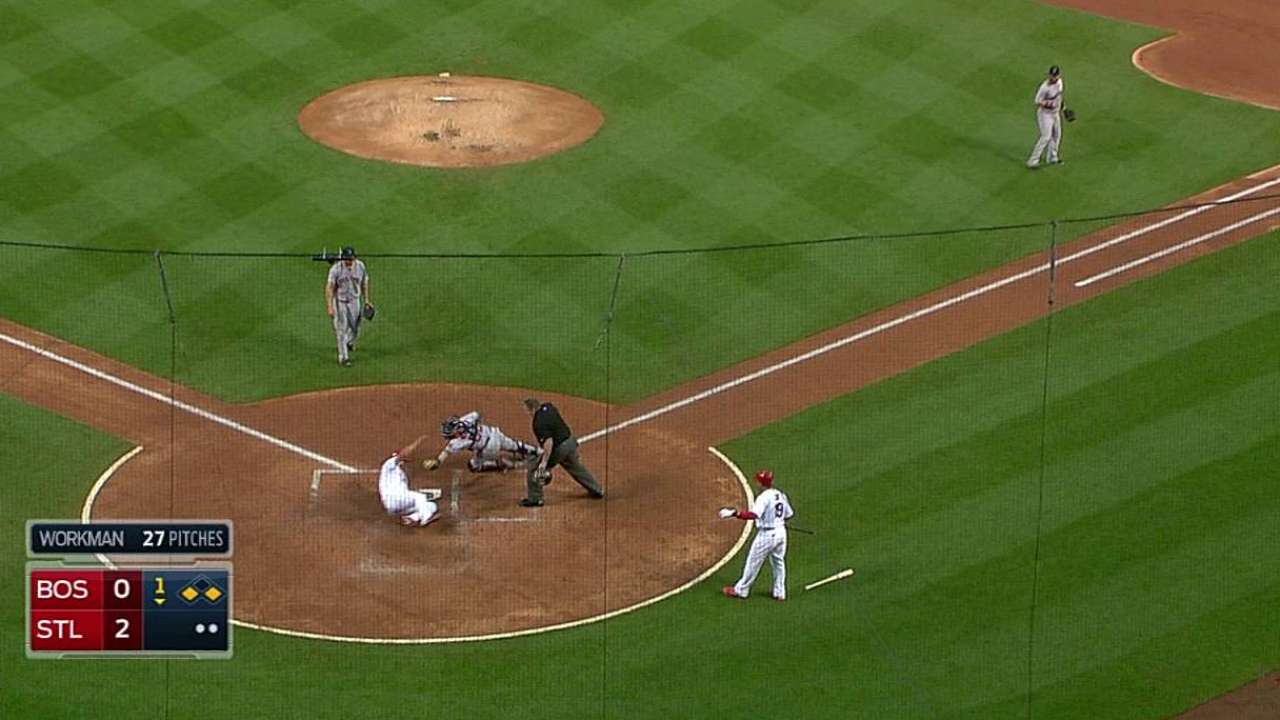 ST. LOUIS -- Though manager Mike Matheny's decision to sit Oscar Taveras on Thursday was part of an overall shakeup designed to stack the lineup with right-handed bats, he specifically cited the day off as an opportunity for Taveras to revisit some of his recent mental and physical lapses.
"He's got a lot to learn. He has a lot of things that he needs to improve on in every aspect of his game," Matheny said. "He can view it as a day off, or he can view it as a day to get better."
Matheny said there "have been plenty of conversations since" an episode of lethargic baserunning on Wednesday kept Taveras from scoring from first on a two-out double. The awkward run from first-to-third initially had the Cardinals concerned that Taveras might have injured himself. They later found that not to be the case.
That's when it became another teaching point.
"A lot of that was bad turns," Matheny said. "The aggressiveness wasn't there."
Matheny also highlighted an at-bat in Wednesday's game in which Taveras was slow to take off to first after being frustrated with a ground ball. He was nearly thrown out in a double play as a result.
"He wants to do his part. He wants to have a big at-bat right there," Matheny said. "But your part is to get to first base as fast as you can. And [there are] reminders that those things aren't going to work. We're here to win every out, every plate. Every turn on the bases means a lot. There are a group of guys around here who are going to go about it with everything they've got. We need everyone else to be doing the same."
Taveras, after putting together a seven-game hitting streak immediately after becoming the everyday right fielder, went 2-for-20 with six strikeouts on the most recent road trip. Through 150 big league plate appearances, heis batting .206/.247/.286.
Matheny would not commit to whether Taveras will be back in the lineup on Friday, though he did say that Taveras has been receptive to feedback.
Jenifer Langosch is a reporter for MLB.com. Read her blog, By Gosh, It's Langosch, and follow her on Twitter @LangoschMLB. This story was not subject to the approval of Major League Baseball or its clubs.