Homers aside, Motte returning to form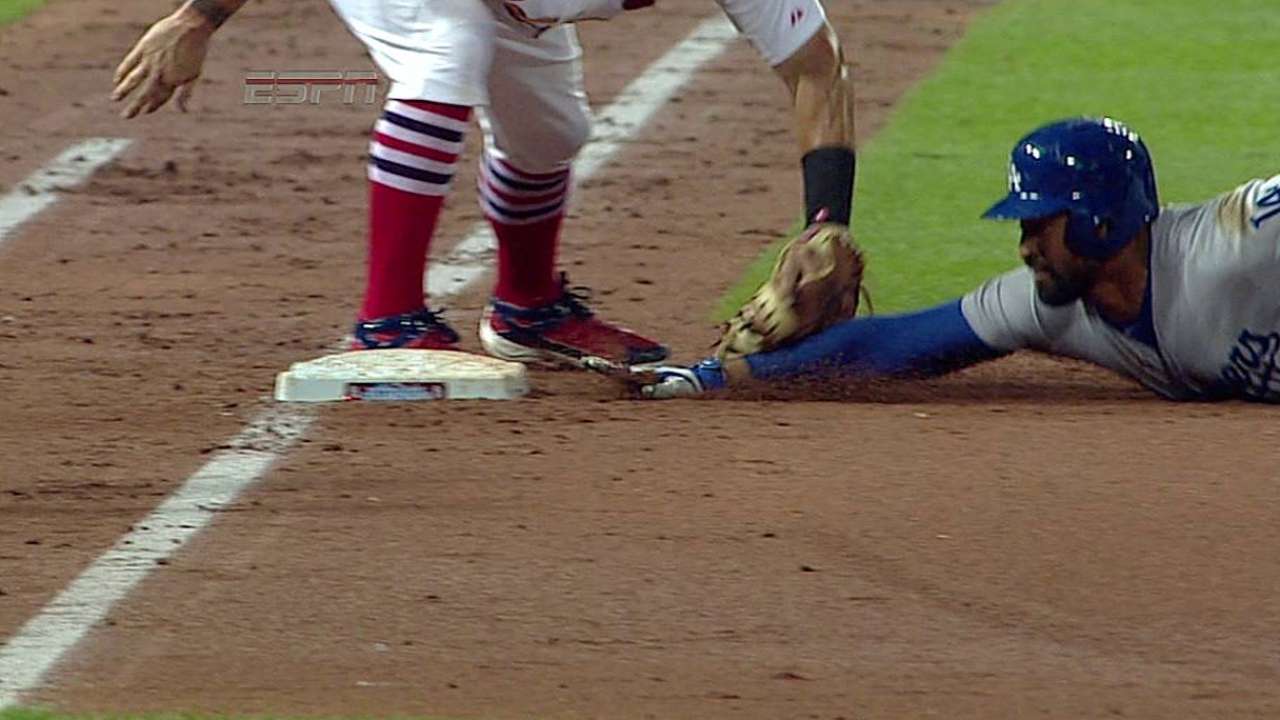 ST. LOUIS -- Though some of his progress has been overshadowed by the number of pitches that have left the park, reliever Jason Motte does feel as though he's moving closer to pre-injury form as he continues to distance himself from the rehab process.
The road back has been challenging for Motte, who returned from Tommy John surgery on May 21, a little more than 12 months after undergoing the procedure. Though it's a part of the recovery process that often goes unacknowledged, Motte -- like Adam Wainwright did two years ago -- quickly learned that it takes time for velocity and command to come back.
"I was thinking about it the other day -- that this feels like my 2009 season," Motte said. "In '08 I came up at the end of the year and had a good September. And then in '09, I really had to learn how to pitch. And learning how to pitch up here is tough. I have kept the same mind-set that I'm 14 months out of it and I'm still trying to learn what I need to do and how I need to do it. This is a tough classroom."
Motte's strikeout-to-walk ratio -- 3.55 before surgery, 2.00 since -- has dropped considerably, though it's the frequency of the home runs hit off him that has stood out, as he has allowed seven in 22 innings. His homers-per-nine inning rate over the first five seasons of his career was 0.9. In his last eight appearances, he has been taken deep four times.
"It seems like I go out there and have a good outing except for one pitch," he said. "Other than that, I feel like the ball is coming out better. I feel like I'm using my stuff better. It's been one pitch. Some of the velocity stuff might have something to do with it. That's all part of the process, not just getting your velocity back but also getting your location."
Motte's velocity has been climbing, which is encouraging. He averaged 93 mph on his four-seam fastball in his season debut but, according to brooksbaseball.net, has averaged 95-96 on the pitch over the past six weeks. There is room for that velocity to tick a bit higher, though he is more concerned with finding consistent command.
"I am," manager Mike Matheny said when asked if he is seeing Motte take steps forward. "He's probably not buying it, and most people listening or reading this probably won't buy it, but there have been a couple of outings where we see hints of it, and then all of a sudden, you do see a homer, which clouds or muddies the water of how good he was up until that point.
"I think it's real easy to start to forget that this is the first year out, and historically, guys that do that are going to be doing just what he's doing. It just isn't that easy. Jason is making good steps, and he just needs to continue. We need to keep getting him work. It might not be in the role that he wants, but it's going to be work that helps him in the process of getting him back to where he was."
Jenifer Langosch is a reporter for MLB.com. Read her blog, By Gosh, It's Langosch, and follow her on Twitter @LangoschMLB. This story was not subject to the approval of Major League Baseball or its clubs.