Matheny sees Craig finding swing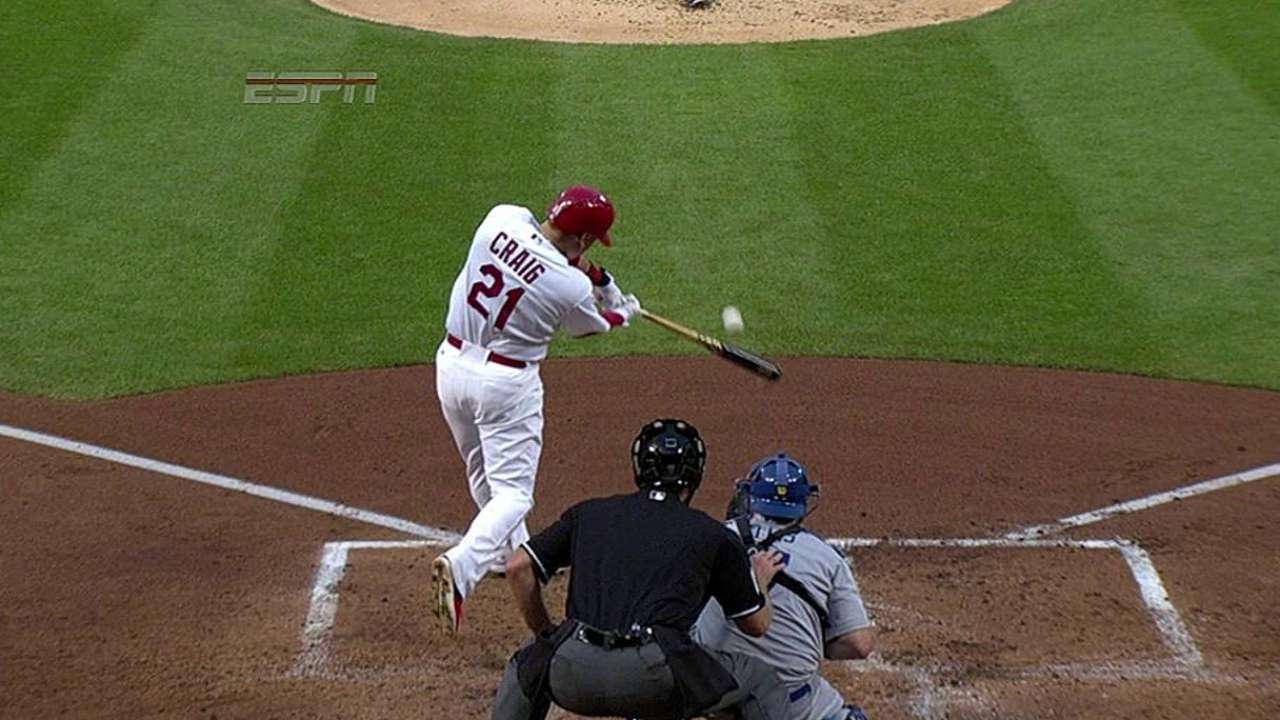 CHICAGO -- Allen Craig finds himself in a rough stretch at the plate as the Cardinals take on the Cubs this weekend.
After going 0-for-3 with two strikeouts in the Cardinals' 7-6 loss on Friday, Craig is hitting .136 (6-for-44) in July, and is continuing his struggles against a Cubs team that has held him to a nearly identical .135 (5-for-37) average this season.
"It happens to everybody," Cardinals manager Mike Matheny said. "He hasn't had it happen that much to him that often, if ever, obviously to this degree. It's been a situation where it's just hard to figure it out. But for what he's done for such a long period of time as the hitter that he is, right now he's in a fight to figure it out and get it right."
Craig remained in the heart of the order on Friday, hitting fifth against left-hander Travis Wood.
Matheny said before the game that Craig has made strides to regain his swing, and he noted that the ball hasn't necessarily found the gaps.
"I think we all saw during different periods … where it looked more Allen Craig-like," Matheny said. "Just a couple games ago when you watched him off [Dodgers ace Clayton] Kershaw -- real nice swing."
Daniel Kramer is an associate reporter for MLB.com. This story was not subject to the approval of Major League Baseball or its clubs.