Matheny focused on leading NL to win in ASG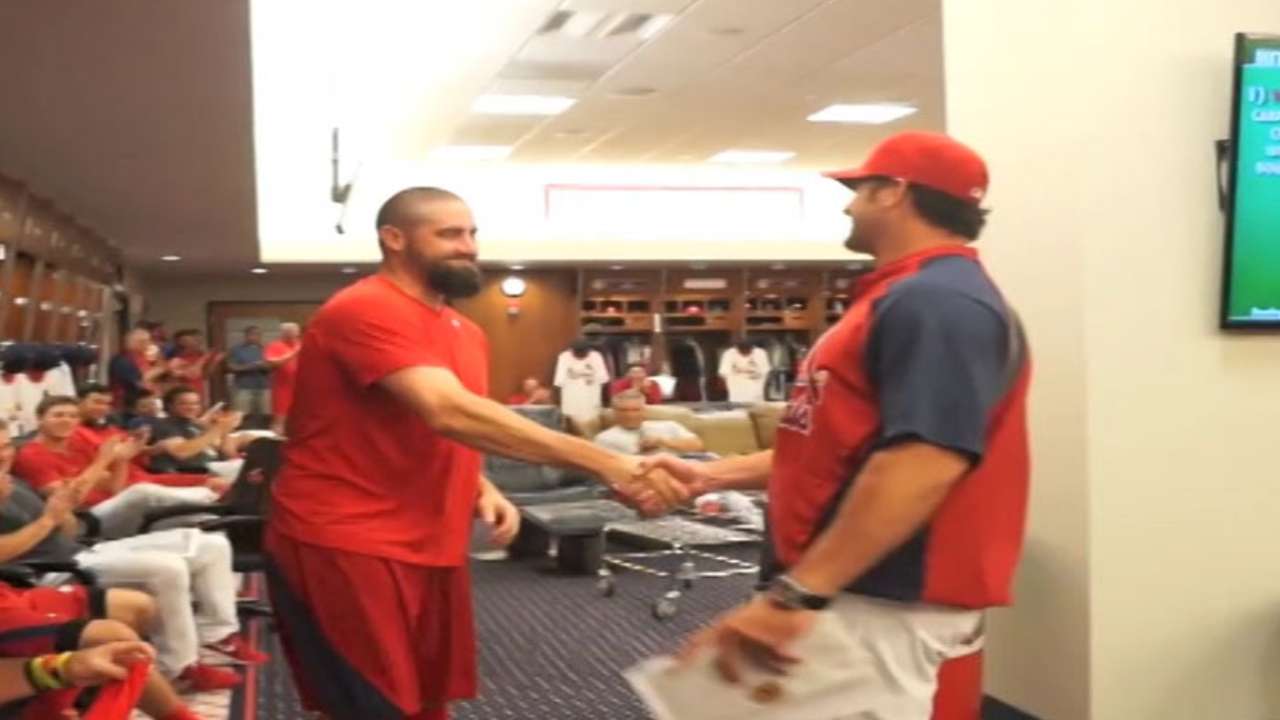 MILWAUKEE -- Cardinals manager Mike Matheny is enjoying all that has surrounded managing his first All-Star Game, but his main focus will be on finding ways to have the National League come out on top.
"Once that game starts is going to be all about winning," Matheny said. "We're going to make that very clear."
With some of the top players in the game on his squad, Matheny acknowledges that he will have an array of options from which to choose.
"I want to respect everyone that's involved," he said. "We'll try to have some roles listed so the guys can expect what will happen. But once we start competing, we expect those guys to play like their postseason is on the line because, for somebody in that room, it is. I know it can mean a big difference in October."
The National League roster includes three of Matheny's own players: pitchers Adam Wainwright and Pat Neshek and infielder Matt Carpenter. Fans also selected Yadier Molina to the team but the Cardinals catcher is on the disabled list after having surgery to repair a torn thumb ligament.
Matheny has been mum on how he intends to use Wainwright, who pitched seven innings Saturday in a dominating performance against the Brewers. He said he wouldn't be concerned about pitching Wainwright since Tuesday would be his normal day to throw on the side.
When asked whether his ace pitcher has been pushing him for a starting nod in the game, Matheny said, "He hasn't done that much lobbying. He's just a pro. You spend any time around him. He just goes about his business. He just loves to compete."
Matheny indicated Sunday that he has decided who the starting pitcher will be, but wouldn't reveal his decision. "I'm ready," he said.
Rich Rovito is a contributor to MLB.com. This story was not subject to the approval of Major League Baseball or its clubs.