Matheny mum on rotation following All-Star break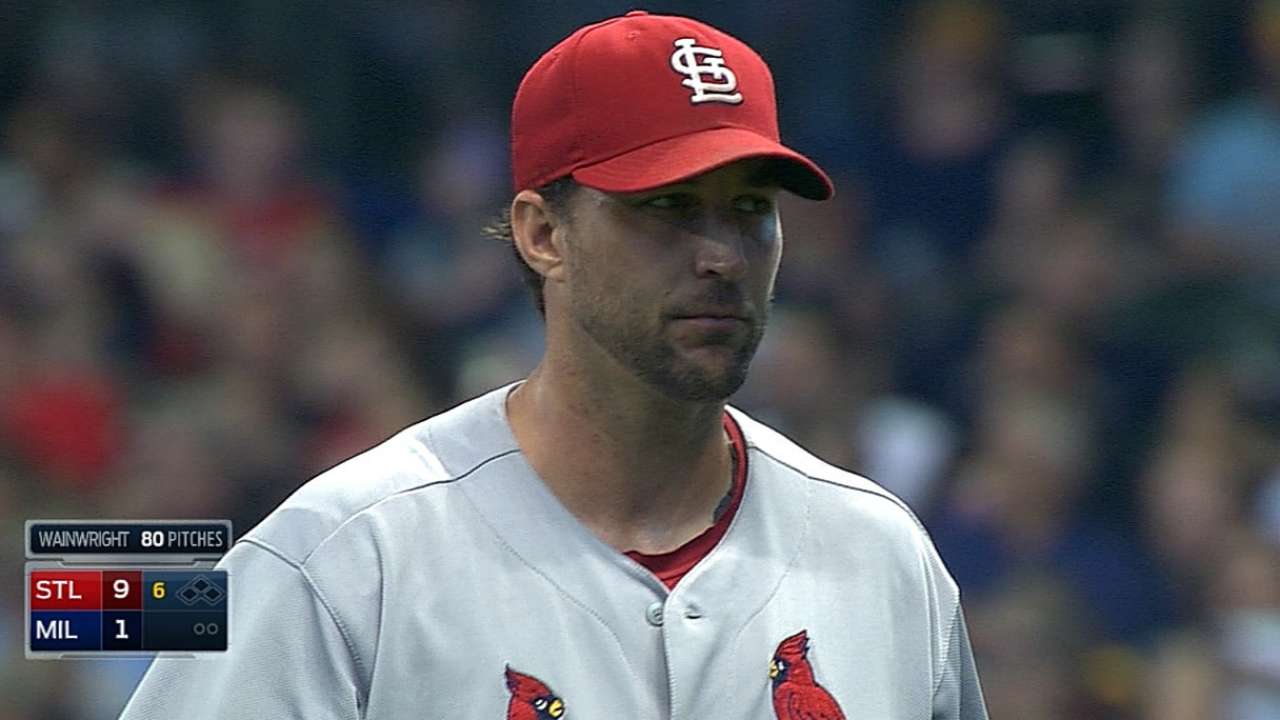 MILWAUKEE -- Manager Mike Matheny still has yet to provide any concrete information on what the Cardinals' pitching rotation will be following the All-Star break.
"We'll see how things go after the [All-Star] Game," Matheny said prior to the Cardinals' game against the Brewers on Sunday.
Cardinals starting pitcher Adam Wainwright is on the staff of the National League All-Star team, which is being managed by Matheny.
Although there will be little rest for Matheny and the three Cardinals on the All-Star roster, the manager said the remainder of the team will get much-needed time off.
"We've had a rough schedule lately. We're very much looking forward to watching these guys get some rest that they need and deserve," Matheny said. "I'm not out there playing. I don't need it. But these guys have been relentless in their work and how they've competed.
The break also comes at an opportune time for the team's staff as well, he said.
"For the coaching staff, it's a never-ending grind. There are times when you spend all night thinking about how you can help [players] get to be where they want to be. It wears on you."
Rich Rovito is a contributor to MLB.com. This story was not subject to the approval of Major League Baseball or its clubs.