Kottaras getting to know Cards pitching staff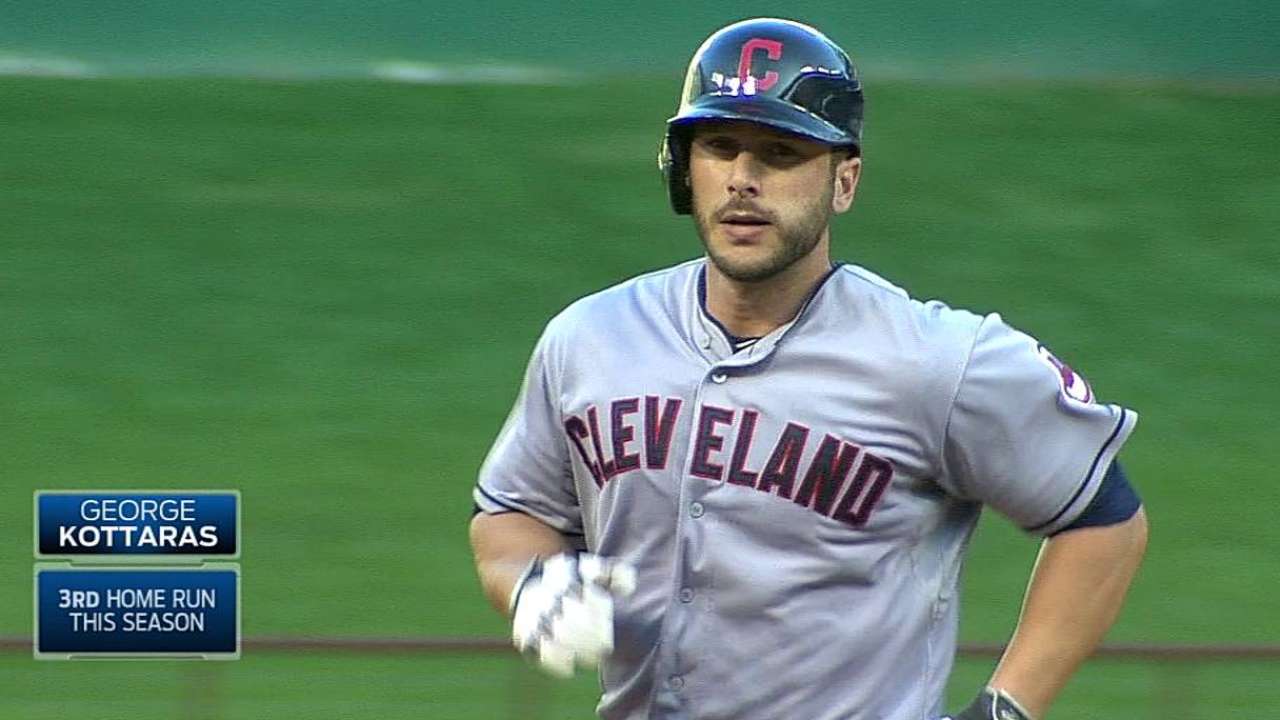 MILWAUKEE -- Veteran catcher George Kottaras is getting a crash course on the Cardinals pitching staff.
"He's already had some lessons today. We've been able to talk to him about the signs. Getting to know our staff is going to be the largest hurdle," manager Mike Matheny said prior to Saturday afternoon's game against the Brewers in Milwaukee. "He's going to spend most of the game down in the bullpen getting used to the guys. He already has an idea about the game plan and being around [the Major Leagues] for a little while gives you an advantage."
Matheny also expects to use Kottaras as a left-handed power bat off the bench, but only in specific situations because of his primary value as a backup catcher.
"We have to be careful going too soon to that, knowing that he does give us a good chance to jump in there," Matheny said. "He's a guy with some power, but we also realize he's our safety valve catching-wise. We are going to have to be careful and choose our spots wisely."
The left-handed-hitting Kottaras, 31, has a .216 career average in 305 games with 32 home runs and 100 RBIs. Prior to being designated for assignment on Monday, he was hitting .286 with three home runs in 10 games with the Cleveland Indians. He also has been effective as a pinch-hitter with 10 hits in 46 at-bats, including 6-for-22 with the Brewers in 2012.
Rich Rovito is a contributor to MLB.com. This story was not subject to the approval of Major League Baseball or its clubs.