Matheny hopes big comeback can produce momentum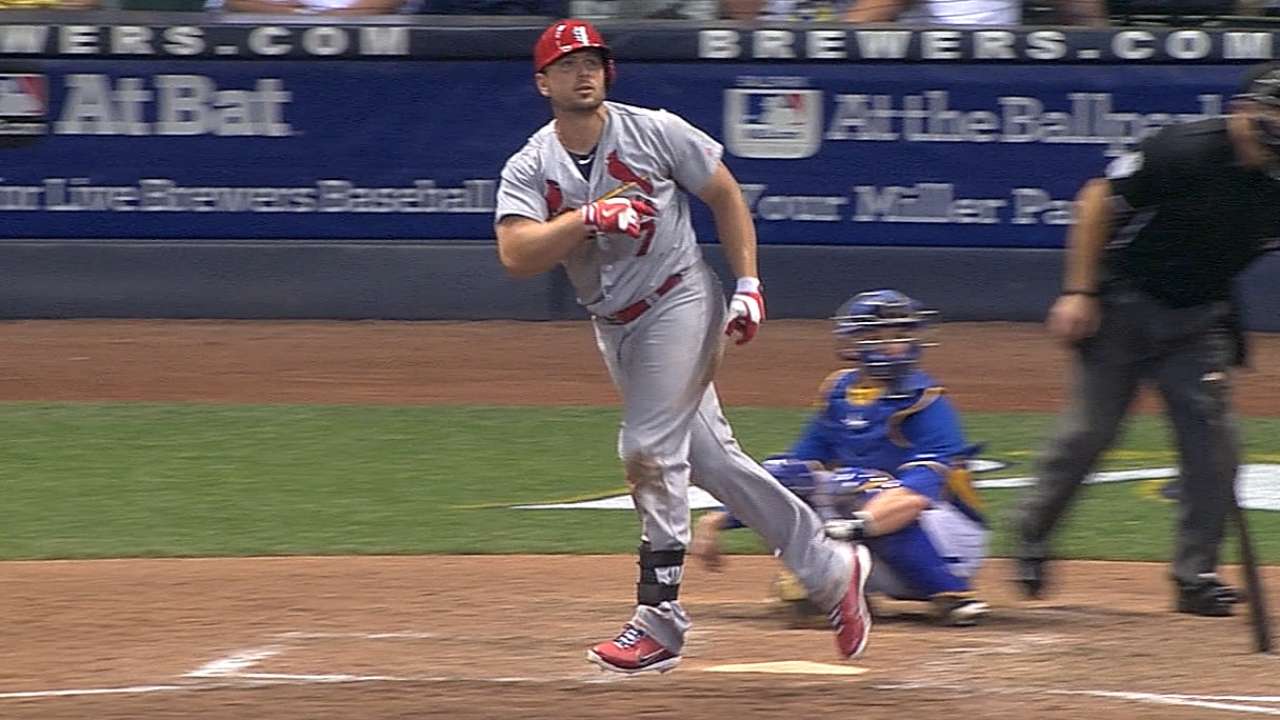 MILWAUKEE -- The Cardinals staged their biggest comeback since Game 5 of the 2012 National League Division Series by rallying from a 6-0 deficit to defeat the Milwaukee Brewers on Friday night.
Manager Mike Matheny thinks the carryover effect from the win could benefit the team for the rest of the season.
"I never discredit what momentum can do. I've seen it on the negative side, so it's only natural to think that it could happen on the positive side," Matheny said. "We had this quite a bit last season where'd we have some great comebacks and get right to the edge and not take that win. Those can become disheartening to a club. To see our guys fight and to come back and finish it off, that really keeps a team in games for a long period of time. Even subconsciously they will remember that we were down six."
The Cardinals hit a season-high four homers in Friday night's dramatic victory and now have won three of their past five games with the winning runs coming as a result of home runs, including a pair of walk-offs.
Rich Rovito is a contributor to MLB.com. This story was not subject to the approval of Major League Baseball or its clubs.