Molina, Garcia undergo successful surgeries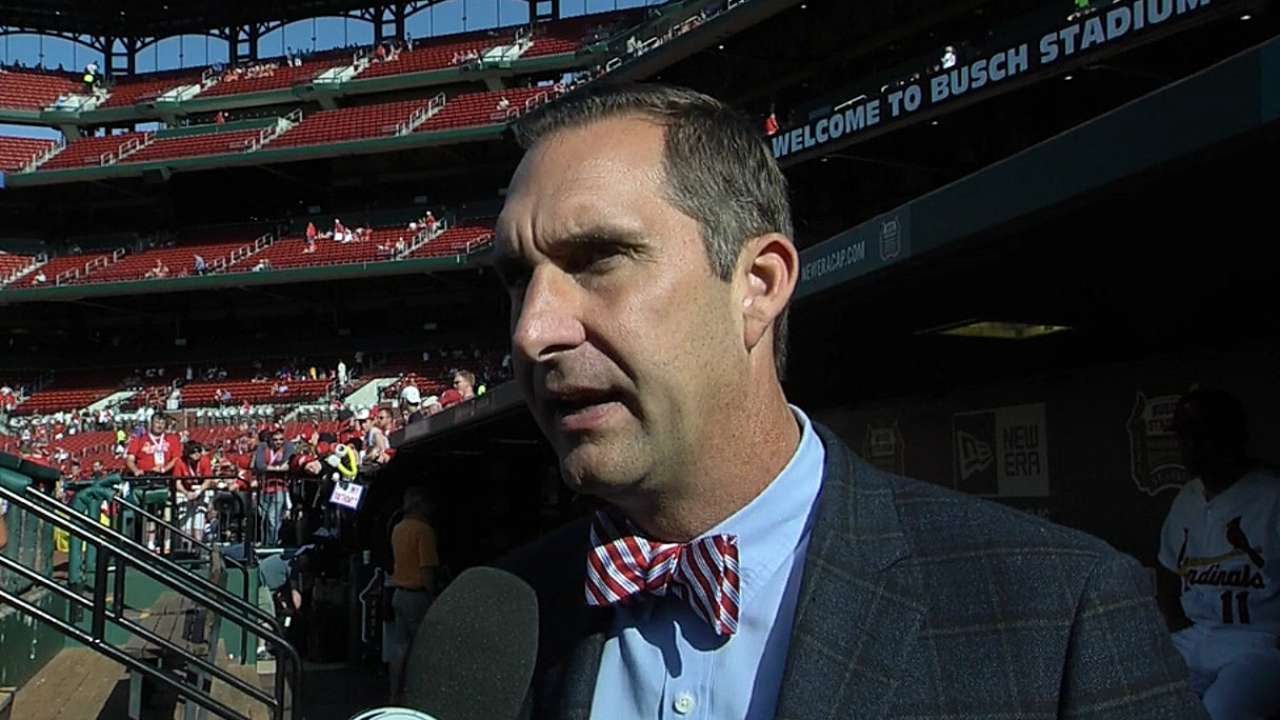 MILWAUKEE -- Catcher Yadier Molina and pitcher Jaime Garcia each underwent successful surgery for their respective injuries, general manager John Mozeliak said before Friday night's game at Milwaukee.
Molina had surgery to repair a torn ligament in his right thumb he sustained on a feet-first slide into third base in the second inning of the Cardinals' 5-2 victory over Pittsburgh on Wednesday.
Garcia, who was transferred to the 60-day disabled list on Friday, had surgery to remove a rib on his left side to address symptoms associated with thoracic outlet syndrome, the same surgery that Chris Carpenter underwent in 2012.
"They all went well," Mozeliak said. "In Yadi's case, he obviously did need it. It was completely torn. Therefore, the recovery time is still what we talked about the other day, eight to 12 weeks, we'll see where that goes. In Jaime Garcia's case, the doctor also felt this was a surgery that needed to happen. Went ahead and did remove the rib and feels like he should receive a decompression, if you will, where the nerves were. It should help him."
Garcia, who was 3-1 with a 4.12 ERA in seven starts, will miss the rest of the season.
Jim Hoehm is a contributor to MLB.com. This story was not subject to the approval of Major League Baseball or its clubs.