Shoulder injury lingers, but Wong back from DL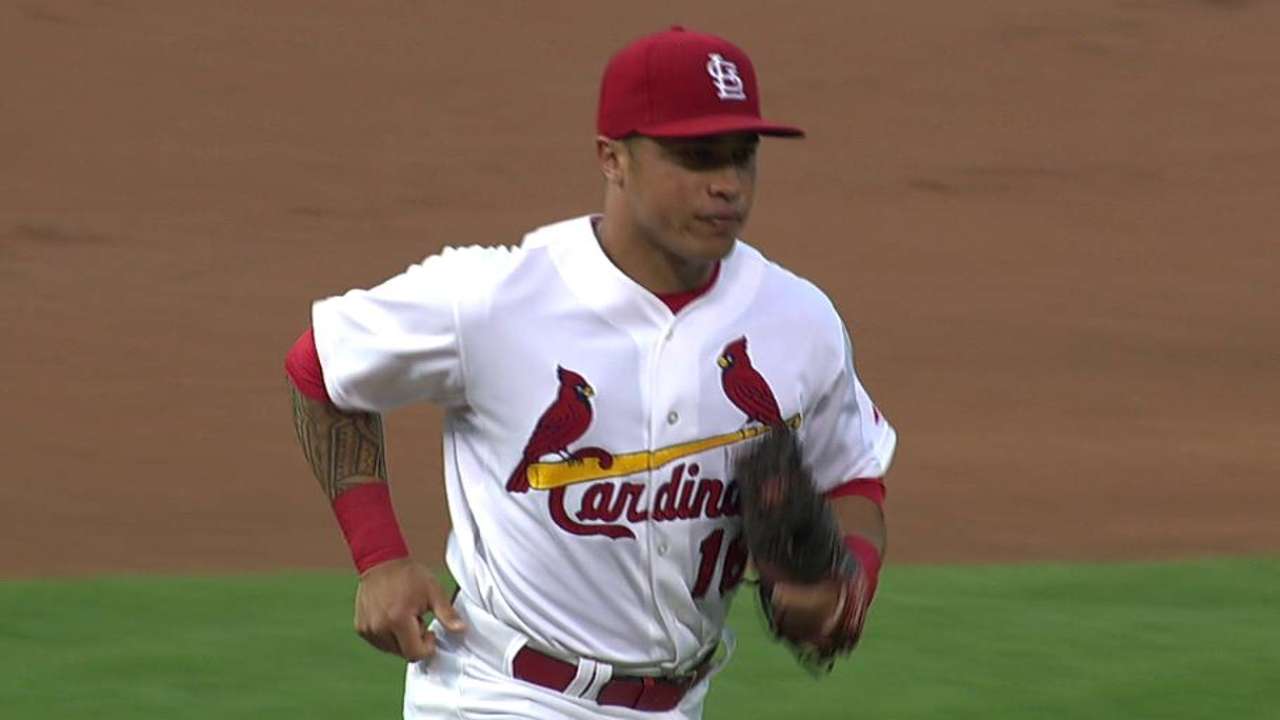 ST. LOUIS -- Kolten Wong battled to play through a shoulder injury for more than a week in June, and it appears that battle could linger the remainder of the season.
The good news for Wong, who was activated from the disabled list on Sunday, is that the shoulder has improved enough to allow him to produce and return to the field.
"I wouldn't say it's 100 percent, but it's pretty close," the Cardinals second baseman said. "I'm able to finish my swing now without any pain and kind of get back to where I was before I got hurt."
Wong jammed his left shoulder into the ground on a diving play June 3 and missed four of the next five games, before ultimately fighting through the injury to remain on the field.
During a span of 10 games after the injury, though, Wong went 2-for-30. The pinching in his shoulder worsened to the point of him not being able to finish swings and sitting out batting practice before going on the DL June 21.
"I wanted to try to push the pain and keep pushing, but it got to a point where it was really affecting my play," Wong said. "I felt like this was just the best way to go."
Wong had two cortisone shots in his shoulder -- one in the front and one in the back -- shortly after going on the DL. He went 5-for-11 in three rehab starts at Triple-A Memphis before being activated Sunday, with outfielder Shane Robinson being optioned to Triple-A.
"It's never going to be back to normal," Wong said. "You play 100-something games, your shoulder is never really going to feel good. It feels great right now. I've been swinging the bat and finishing my swing without any pain."
In 15 games dating back to the start of May before injuring his shoulder, Wong was 18-for-57 with eight runs scored and 10 RBIs. He was back at second base Sunday for the series finale against the Marlins.
"Part of the game at this level is you've got to push," Cardinals manager Mike Matheny said. "That's part of the beauty and the challenge of this game is to not just play 162 [games], but figuring out how to make it through when the majority of time you don't feel good."
Alex Halsted is an associate reporter for MLB.com. This story was not subject to the approval of Major League Baseball or its clubs.