Holliday exits early with knee injury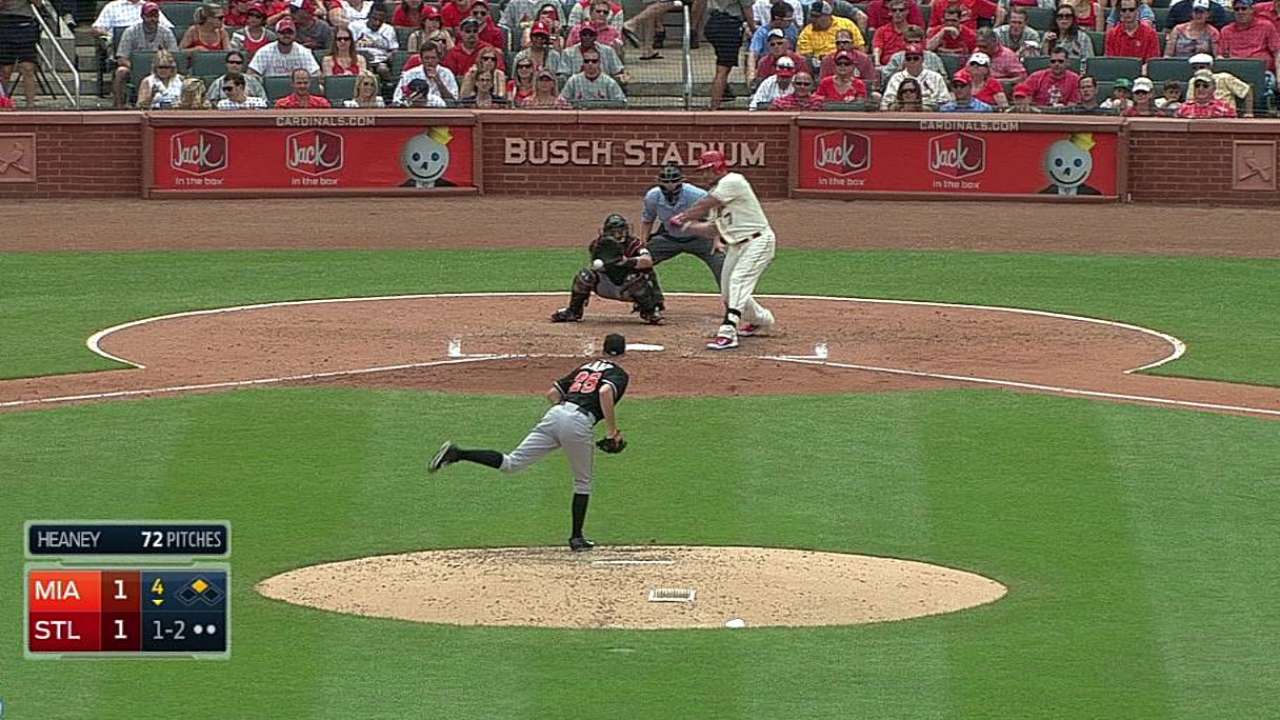 ST. LOUIS -- Left fielder Matt Holliday exited early on Saturday, being replaced when the Cardinals went to the field in the eighth inning.
"He has some bruising on his knee," Cards manager Mike Matheny said. "I'm not exactly sure how it happened, but something came up and we had to get him out. I don't think it's going to be a while, but we're still waiting to hear the details."
A team trainer said Holliday suffered a left knee contusion, but there was no word on how the injury occurred. Holliday jumped out of the way, but was hit a pitch in the first inning. He was unavailable for comment following the game.
After getting hit by the pitch in the first inning, Holliday went 1-for-2 with a walk before exiting.
Alex Halsted is an associate reporter for MLB.com. This story was not subject to the approval of Major League Baseball or its clubs.