Matheny finalizes NL roster for All-Star Game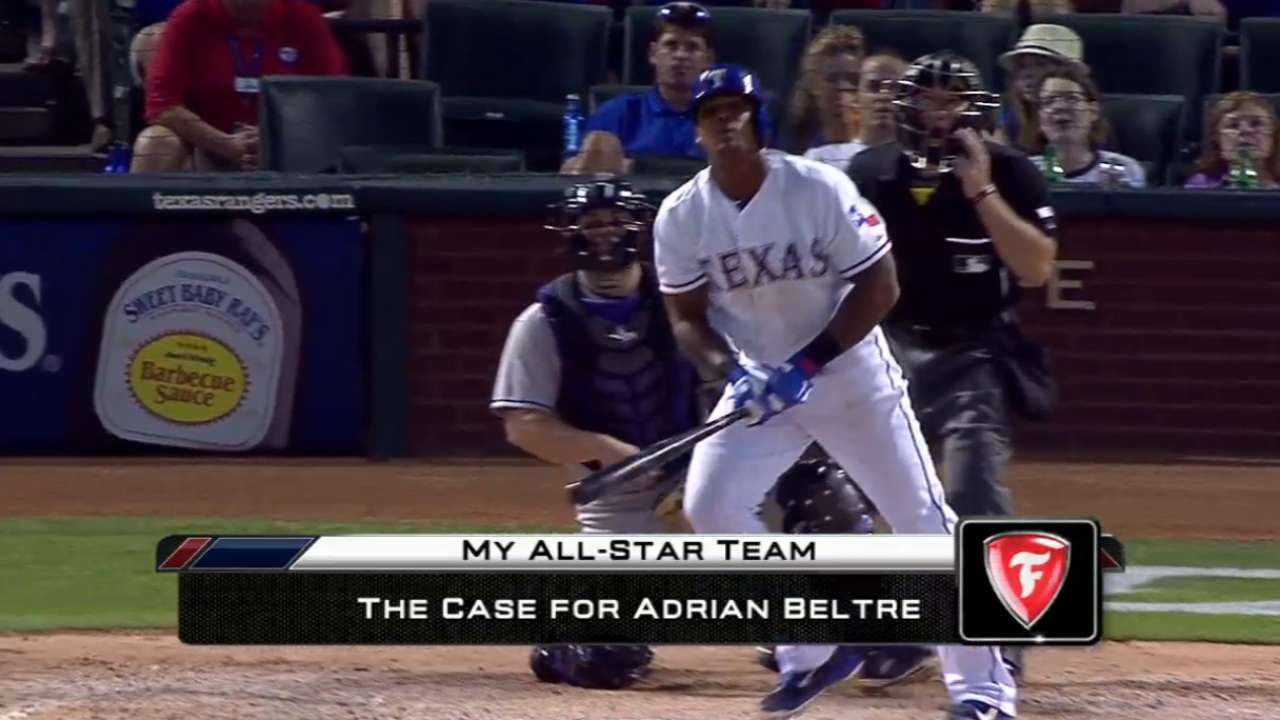 ST. LOUIS -- Cardinals manager Mike Matheny has frequently said he has enjoyed the process of putting together the National League's All-Star roster.
That tall task, it appears, has come to an end. With the players' vote in hand and fan voting having come to a close Thursday night, Matheny said Friday that his roster is all set. Now it remains a secret until results are announced Sunday evening.
Matheny's next task will be filling out his lineup, which includes selecting a designated hitter, which fans didn't vote for. He was unable to provide any insight into what that might entail.
"They're all under consideration," Matheny said with a smile.
With the Marlins in St. Louis for a three-game series, outfielder Giancarlo Stanton could make an impression on Matheny. Stanton, who was fourth among outfielders in the final ballot update released Tuesday, has an NL-best 21 home runs this season.
"You look at some of the guys that aren't part of that starting eight, there's quite a few options you have," Matheny said. "I think you take into consideration the fan vote -- this is a fan-driven game -- I think you take into consideration the player vote. These guys watch with skeptical eyes. All that has gone into the decision."
The 2014 American League and National League All-Star teams will be unveiled on the Taco Bell All-Star Selection Show on Sunday, beginning at 6 p.m. CT on ESPN, with further details to follow on MLB.com. Immediately following the announcement of the AL and NL All-Star rosters, fans can begin voting to select the final player for each league's 34-man roster via the 2014 All-Star Game MLB.com Final Vote Sponsored by Experian. Fans will cast their votes from a list of five players from each league over the balloting period.
Alex Halsted is an associate reporter for MLB.com. This story was not subject to the approval of Major League Baseball or its clubs.