Wacha hopeful rest has done the trick for shoulder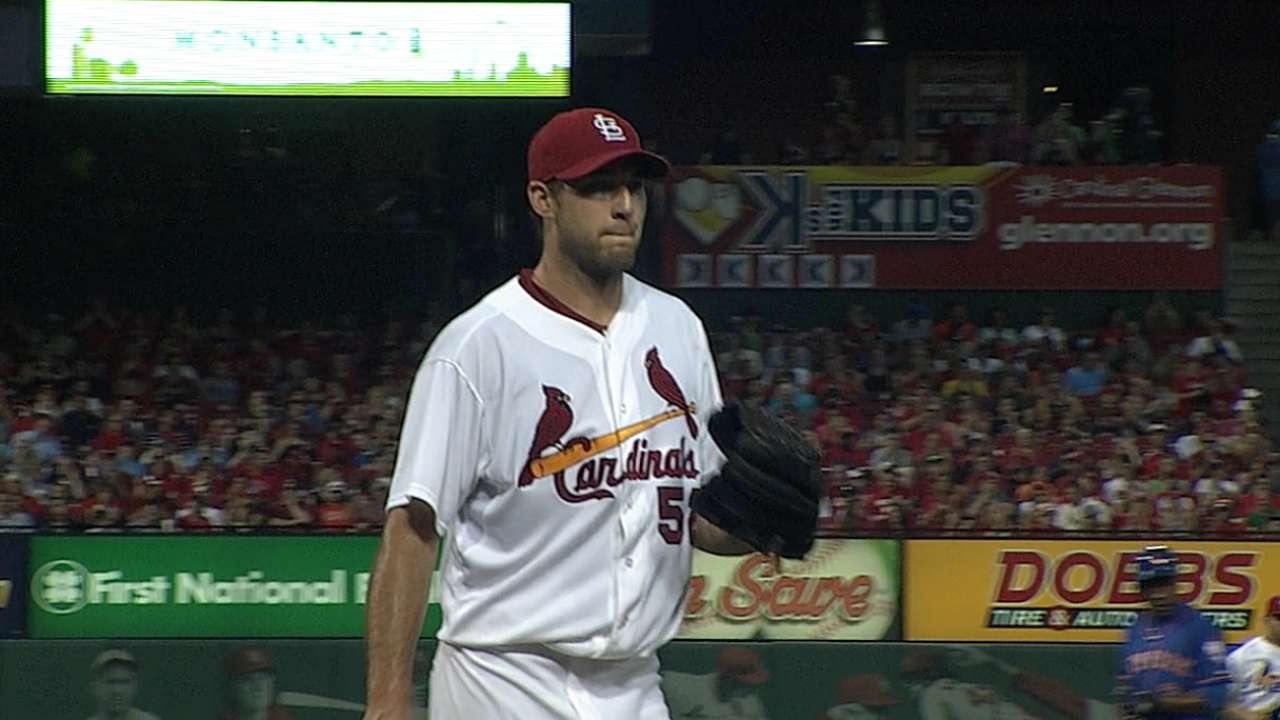 ST. LOUIS -- Michael Wacha has not yet begun throwing since he was placed on the disabled list June 23 with a stress reaction in his right shoulder, but he could take a big step forward Monday.
Wacha, whose injury came somewhat as a surprise when he felt some tightness in his shoulder, will undergo an MRI exam Monday to see how his two weeks of rest have helped the stress reaction heal.
"It definitely feels a lot stronger, it's not as tight as it was," Wacha said Friday. "I think it'll definitely have some positive results."
Wacha is 5-5 with a 2.79 ERA this season, allowing more than three runs in only one of his 15 starts. He was scratched from his most recent start to get extra rest, but the team ultimately learned he would need more time.
A stress reaction is a precursor to a possible stress fracture, and Wacha and the team weren't willing to take that risk. The 23-year-old was prescribed two weeks of rest from throwing, and he has also done shoulder exercises to go with a bone healing ultrasound that works deep into his shoulder.
Stress reactions are not a common injury, but D-backs pitcher Brandon McCarthy has had recurring ones in his pitching shoulder throughout his career. Wacha has been in touch with the veteran pitcher to get a better idea where he stands with his injury.
"I got his number and gave him a call," Wacha said. "He just said all that he needed was rest, and I think he said something like 14 days of not throwing and it was basically out of there and he started up his throwing program again. I feel like it's going through the same stages that he was going through."
Wacha said the shoulder injury has never been painful and he hopes positive results Monday -- which the team will compare to his initial tests to judge progress -- will get him back on the mound sooner than later.
"It was never pain, it was just tightness back there. It was kind of pulling, it wasn't really painful," Wacha said. "I can definitely feel the tightness is gone, and hopefully on this test, it shows the inflammation is gone and not much of a reaction."
Alex Halsted is an associate reporter for MLB.com. This story was not subject to the approval of Major League Baseball or its clubs.