Gonzales' debut doubles as homecoming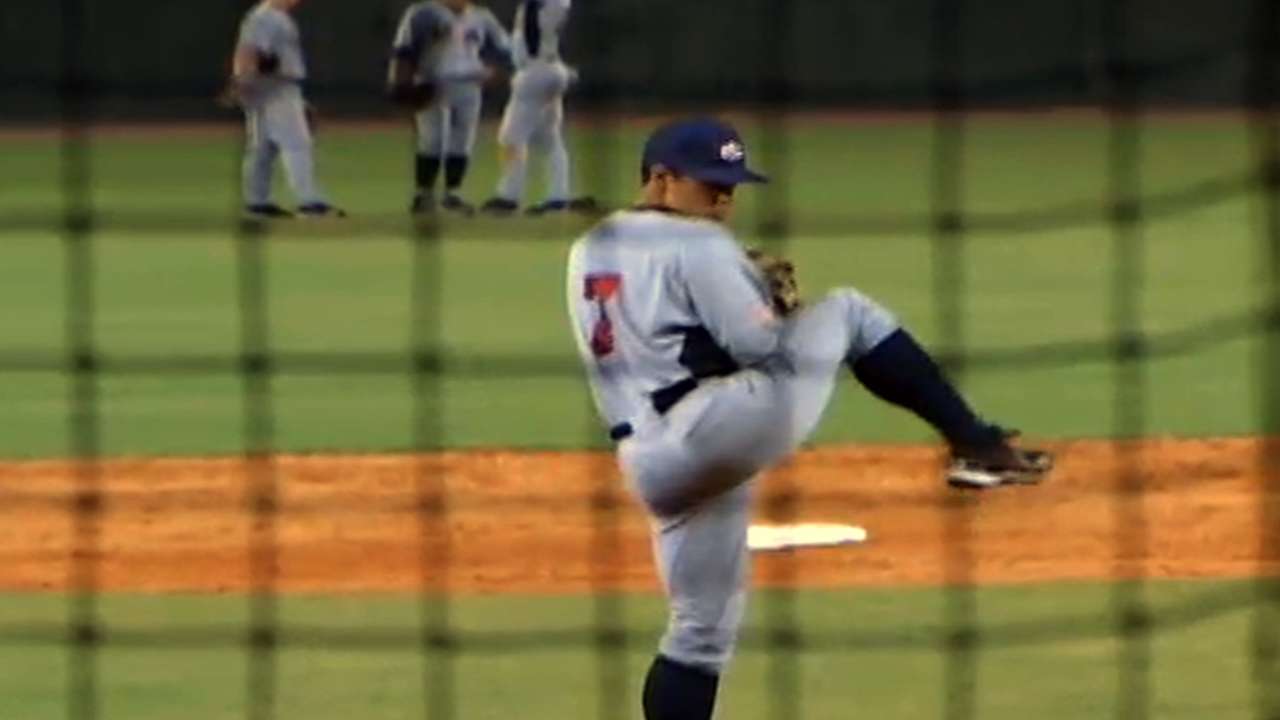 DENVER -- The thought of Coors Field can be daunting to pitchers unfamiliar with the altitude. Lucky for the Cardinals, they have a Colorado native fast-tracking his way through their system.
Manager Mike Matheny announced Monday that Double-A Springfield left-hander Marco Gonzales, the club's No. 4 prospect, will be called upon to start Wednesday in place of Jaime Garcia, who was placed on the disabled list with left shoulder discomfort. Gonzales was set to start the Texas League All-Star Game on Tuesday but he'll make his Major League debut a day later instead.
"We just think there have been a lot of things going in a good direction [for Gonzales]," said Matheny. "I think he's ready ... he deserves an opportunity."
Gonzales, 22, was the Cardinals' top pick in the 2013 First-Year Player Draft out of Gonzaga, and he played for Rocky Mountain High School in Fort Collins. His father, Frank, is the pitching coach for the Rockies' short-season Class A affiliate, Tri-City.
Matheny stressed the Cardinals decision came down to Gonzales being "the guy who can help us win," not his familiarity with the mile-high air. Still, he did admit the latter gives Gonzales an edge over some of his peers he leapfrogged.
"You start thinking, 'OK, if there's a kid from Florida who hears about Coors Field [he] might be a little more hesitant coming in not knowing what to expect," said Matheny. "I don't think there's that as much for a kid [where] this is what they grew up in."
Gonzales started his season in Class A Advanced Palm Beach, registering a 1.43 ERA in 37 2/3 innings, before being promoted to Double-A. In seven starts with Springfield, he struck out 46 against 33 hits and 10 walks in 38 2/3 innings.
"He's the kind of pitcher I used to love to catch," said Matheny. "[Gonzales] is a guy who can handle real, small, incremental adjustments on the plate. [He has] a real nice changeup and can get a lot of ground balls and a lot of early outs."
Gonzales is expected to join St. Louis on Tuesday. The Cardinals will have to clear room for him on their 40-man and 25-man rosters.
Cody Ulm is an associate reporter for MLB.com. This story was not subject to the approval of Major League Baseball or its clubs.