Wainwright set to make next start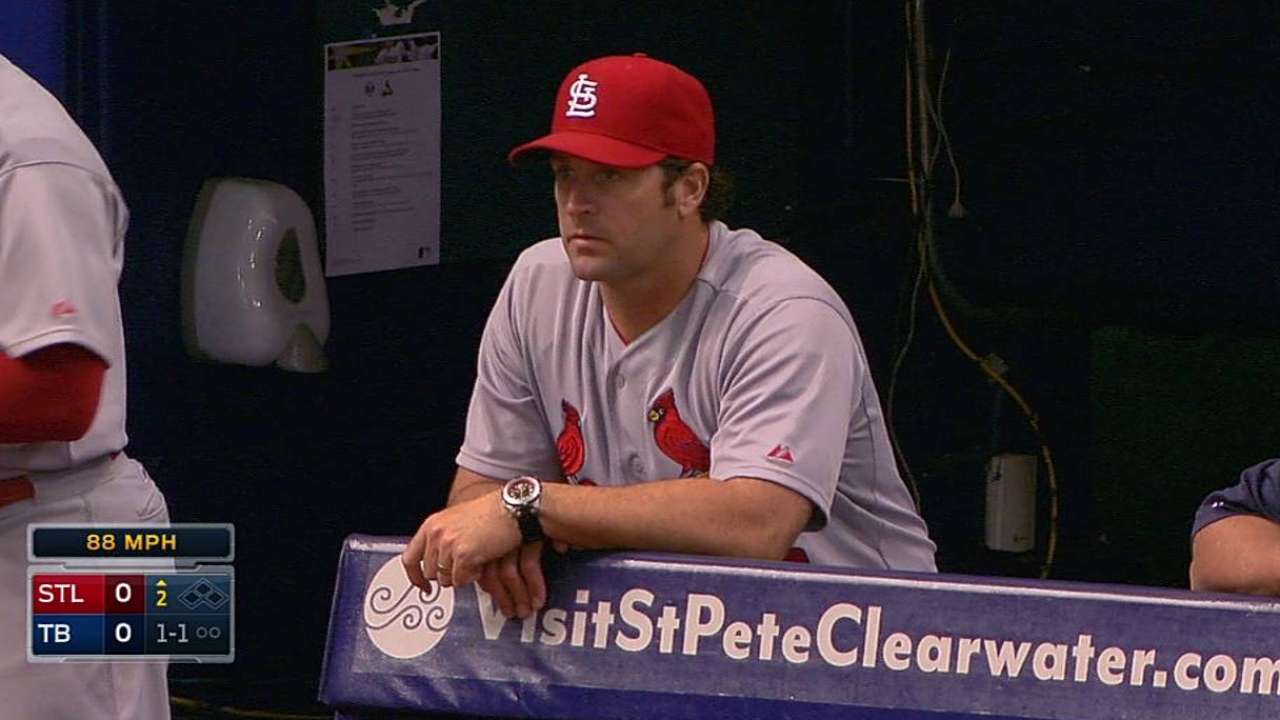 ST. LOUIS -- Adam Wainwright declared himself ready to start, as scheduled, on Saturday after throwing 35-40 pitches in a morning bullpen session at Busch Stadium on Wednesday.
Wainwright, who skipped his start Monday due to lingering tendinitis in his right elbow, increased the intensity of Wednesday's session to give his arm an ample test. The Cardinals were prepared to have him miss another outing had his elbow not responded as hoped to the recent rest.
"I'm smiling right now," Wainwright said, minutes after throwing. "The feeling that I had last game was incredibly annoying, incredibly bothersome. I don't have that anymore, so I'm smiling. I think now we take steps to make sure we maintain things and do a little more work in the training room for the next couple of weeks probably to make sure it doesn't come back. After that, we're smooth sailing."
Wainwright pitched through elbow discomfort for several weeks, though it became a particular nuisance in his start against the Rays on June 10. That led to an early return flight to St. Louis for an MRI, which confirmed that he was not dealing with a ligament issue. Wainwright underwent Tommy John surgery three seasons ago.
The Cardinals started Carlos Martinez in Wainwright's place on Monday but are hopeful that their ace can manage this issue without having to be unplugged again later this season. The right-hander currently leads the National League with nine wins. He was also the Majors' first pitcher to eclipse 100 innings pitched, doing so in his last outing.
"We're going to keep talking to him and hopefully he continues to do the right thing and let us know how he is feeling so we can get ahead of [any other problems]," manager Mike Matheny said. "The reason we take this little break is to hope it won't return. But we have to keep watching it. If we need to take more time, we take more time. That's all there is to it."
Jenifer Langosch is a reporter for MLB.com. Read her blog, By Gosh, It's Langosch, and follow her on Twitter @LangoschMLB. This story was not subject to the approval of Major League Baseball or its clubs.