Cardinals hurlers keep racking up the zeros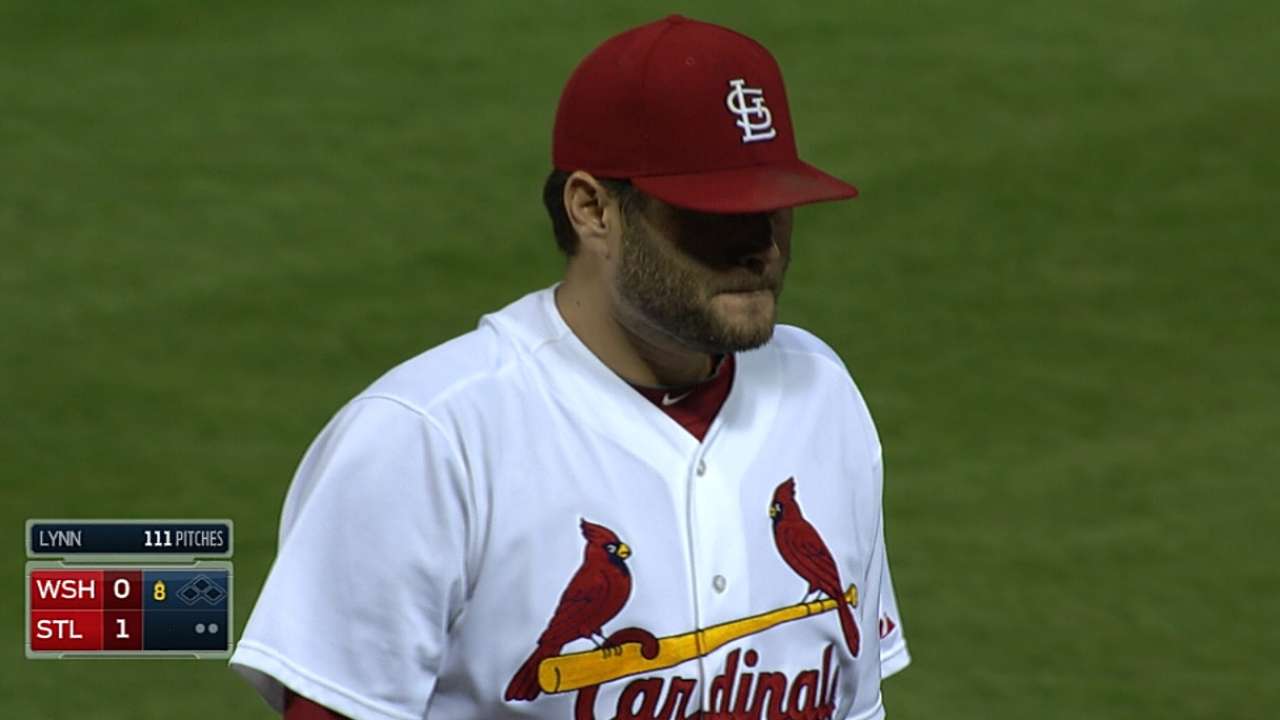 ST. LOUIS -- There has been something in the air of late for the Cardinals, both figuratively and literally.
With Friday's 1-0 victory against the Nationals, the Cards' pitching staff recorded its fourth shutout in the last five games. The key, possibly, has been each pitcher aiming to one-up his predecessor.
"I think they do have a lot of that healthy competition where they're trying to one-up the previous guy," Cardinals manager Mike Matheny said. "They do it all day long, whether they're golfing, whether they're in batting practice or whether they're in the cage bunting. They're always competing against each other knowing it's for the good of the club."
The Cardinals have already shut out 14 opponents in 35 wins, the best mark in the Majors, and just one shy of last season's total of 15 shutouts. The franchise record for shutouts in a season is 30 in 1968.
And while the Cardinals themselves have been shut out six times this year, Matheny doesn't have an answer for the high total or at times low-scoring offensive affairs.
"It just seems universally the ball is just not carrying for whatever reason," Matheny said. "We're talking about a lack of home runs with some of our guys, but we've got some balls hit hard enough. They come off the bat and you think, 'That ball's gone.' And it's not."
The team's one run Friday came off a home run from Matt Adams, but the Cardinals ranked 29th in the Majors with 37 homers entering Saturday.
The answer is quite possibly in the air, and Matheny believes those numbers will rise as the Cardinals progress into the summer.
"That's usually the statement: it heats up and the ball carries a little bit more," Matheny said. "We're not necessarily hoping that for the opposing team, but we do believe there is going to be more power production from our club."
Alex Halsted is an associate reporter for MLB.com. This story was not subject to the approval of Major League Baseball or its clubs.