Cards have decision looming with Adams rehabbing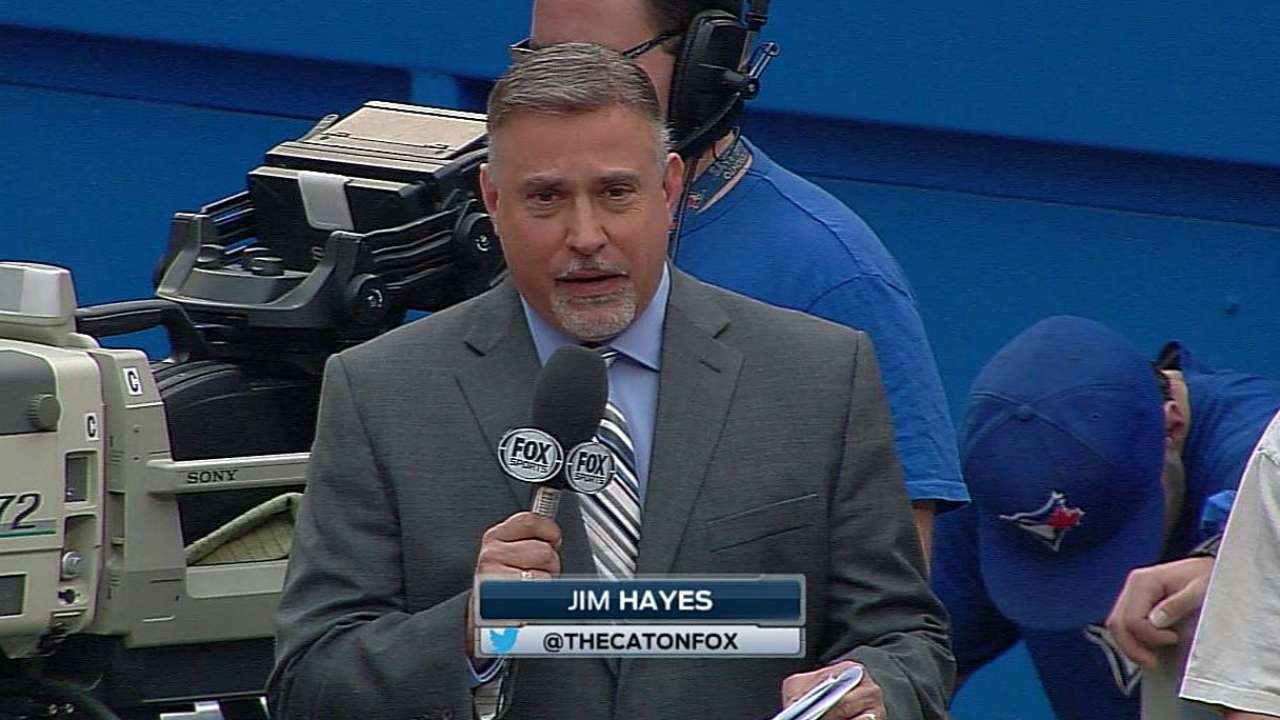 ST. PETERSBURG -- Matt Adams, who can come off the disabled list beginning Friday, started a Minor League rehab assignment on Monday, further indication that he should be ready to return to the Cardinals on or just after that earliest date of eligibility.
And with that return nearing, the question then becomes: Who will stay, and who will go?
In a 24-hour period late last month, the Cardinals added outfielders Randal Grichuk and Oscar Taveras to the roster. The first move was made in preparation for the incorporation of the designated hitter during this current road trip. Taveras' summons came when Adams landed on the DL.
Once Adams returns, only one of the two young outfielders is likely to stay. It is a decision about which manager Mike Matheny has refrained from speculating.
"I know it's a fair question, but I don't think there's a fair answer to start drawing all the conclusions of what might start happening here if and when Adams does come back," Matheny said. "It's a topic of conversation, I get it. I would just rather stay away from it and let the guys play the game. We'll figure that stuff out when the time comes. There's just not a benefit right now to them for this stuff being [out there]."
The looming decision is one that has several layers. The Cardinals will have to consider playing time -- would either Grichuk or Taveras stay and still start regularly? -- and what that would mean for other position players on the roster. Grichuk could play center field, though Matheny continues to praise the job done by Peter Bourjos (defensively) and Jon Jay (offensively) while covering that position.
Playing Taveras in center field will still be a push, which means if he were to stay and play, Adams' starts would likely be cut into. Keeping either player in a part-time playing role could affect their development.
Matheny, when asked if he wanted to see Taveras in center soon, said that was not a priority, suggesting that the Cardinals are not considering moving him there upon Adams' return.
"I think we're all pretty aware that you could put him out there," Matheny said. "It doesn't necessarily mean that's a position that he's suited for. We've seen him play center field before [in the Minors]. He can play it. I think it depends on what your need is. If we're at a straight offensive need, then I believe that's something you'd have to entertain. But seeing what we have as far as center field goes, you look at some of the games we've had here, and if you didn't have some of the defense we had out there, some of those games have a completely different complexion to them."
Taveras is 7-for-33 since his callup on May 31. Grichuk, in two stints with the club, is 6-for-39.
Jenifer Langosch is a reporter for MLB.com. Read her blog, By Gosh, It's Langosch, and follow her on Twitter @LangoschMLB. This story was not subject to the approval of Major League Baseball or its clubs.