Carpenter sees luck changing during hot streak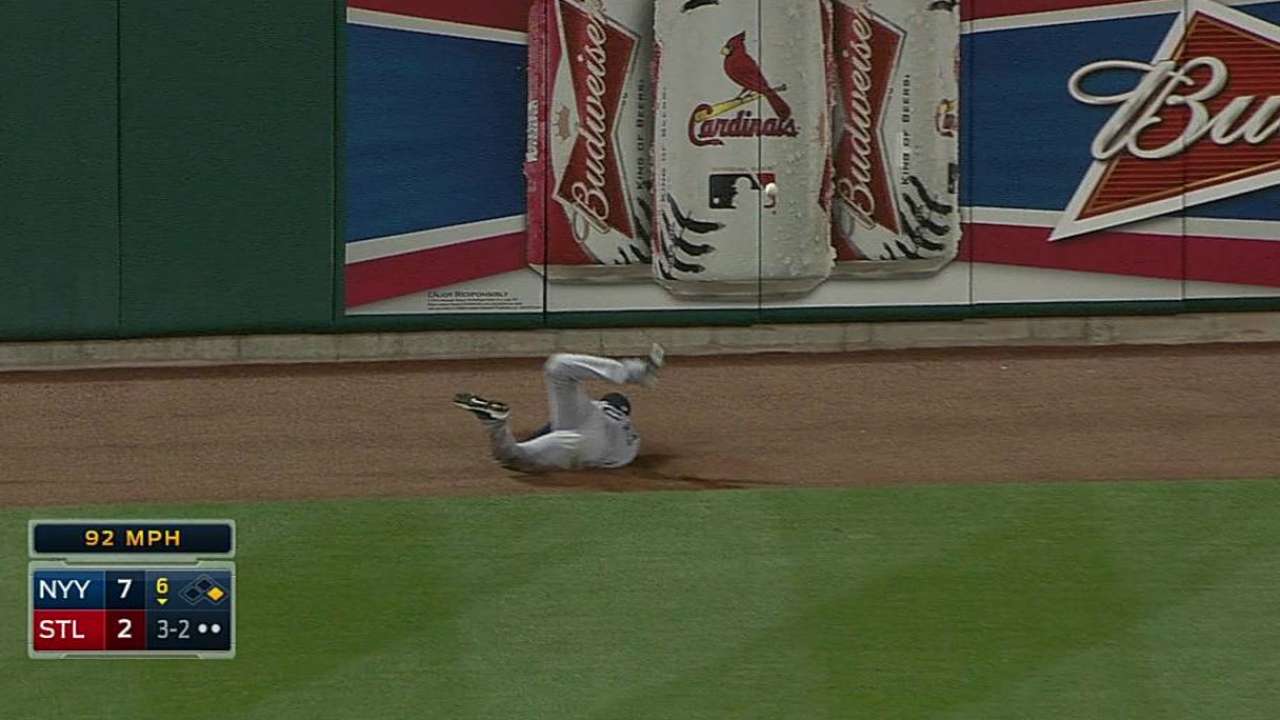 ST. LOUIS -- Matt Carpenter doesn't see anything different in his swing. The Cardinals third baseman insists his recent streak might be just as simple as his luck changing.
Carpenter entered Monday's series against Kansas City sporting a 14-game hitting streak, the longest active streak in the Majors. The 2013 Silver Slugger has started to settle in at the plate.
"As far as anything different, there's nothing I can put my finger on," Carpenter said. "Hits are falling right now."
During the 14-game span, Carpenter has hit .390 (23-for-59), raising his season batting average 35 points to .291.
An All-Star last season, Carpenter led the league with 55 doubles while hitting .318. The extra-base hits have fallen in the first two months this season, but half of Carpenter's 14 doubles have come during his streak.
"We're starting to see very typical Carp at-bats," manager Mike Matheny said. "We're seeing less swings and misses, and then to foul off a very close pitch that's marginal and might get called. He's got a real nice strike-zone awareness that has just been kind of uncanny, and hopefully that's something he continues to build on."
Carpenter has struck out nine times in the last 14 games after striking out 38 times in the first 43 games this season.
With the Cardinals having lost five of the first seven games on their current homestand, though, Carpenter hasn't put much thought into his hitting streak or recent stretch of success.
"Stuff like that, hits, streaks -- I'd go 0-for-4 every day if we'd keep winning," Carpenter said. "You want to do something to help your team win, but at the end of the day, it's all about winning games. We've got to find a way to start doing that."
Alex Halsted is an associate reporter for MLB.com. This story was not subject to the approval of Major League Baseball or its clubs.