Motte's return smooth through six outings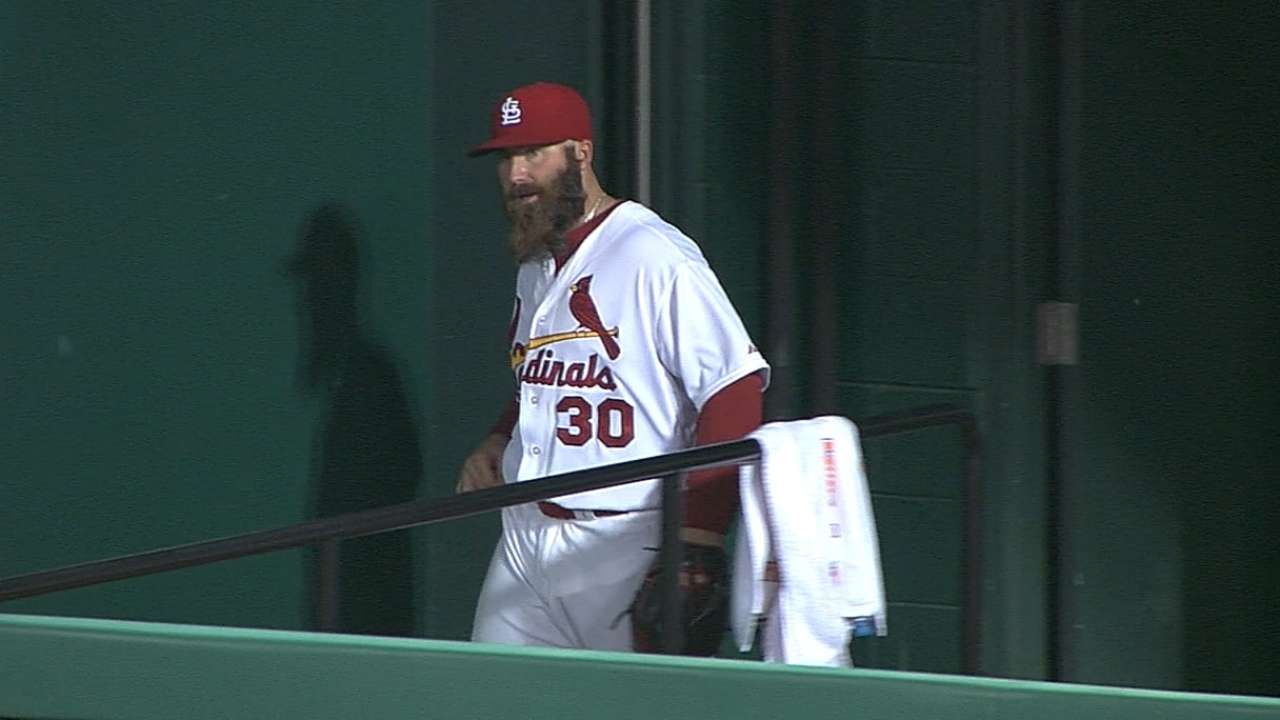 ST. LOUIS -- Jason Motte turned back toward his locker to knock on wood Monday. So far, so good for the right-hander's arm.
Motte, who missed all of last season and the first 44 games this year while recovering from Tommy John surgery, was activated from the disabled list May 20.
In the 12 days since, Motte has appeared in six games with everything going according to plan.
"It's felt good," Motte said. "That's one of the main things is when you come back from this, you want to make sure everything is responding well and you're recovering well.
"Knock on wood, it's been responding well, so that's a good thing."
The large workload hasn't brought any ill effects, and Motte has produced since rejoining the Cardinals' bullpen. He has blanked the opponent in five of six appearances, allowing one run over six innings for a 1.50 ERA.
In the past 10 days, Motte has pitched in every other game.
"He's bouncing back well, and he's keeping his [pitch] counts low when he does get an opportunity," manager Mike Matheny said. "I think we're consistently seeing his stuff look more like we're used to."
One key to Motte's seemingly high workload has been the low pitch counts that have kept the innings from putting strain on his arm. Motte hasn't thrown more than 16 pitches in any outing.
Pitch counts, Motte said, aren't something he has given much thought.
"My job is to go out there and throw and try to get people out before they score," Motte said. "If I do it in 10 pitches, that's great. If I do it in 15, that's great. If it's 20, it's 20. I just go out there with the mindset I have to throw strikes, get ahead of guys and mix it up."
So far, so good, as 56 of 81 of Motte's pitches this season have been strikes.
Alex Halsted is an associate reporter for MLB.com. This story was not subject to the approval of Major League Baseball or its clubs.