Adams placed on disabled list with sore calf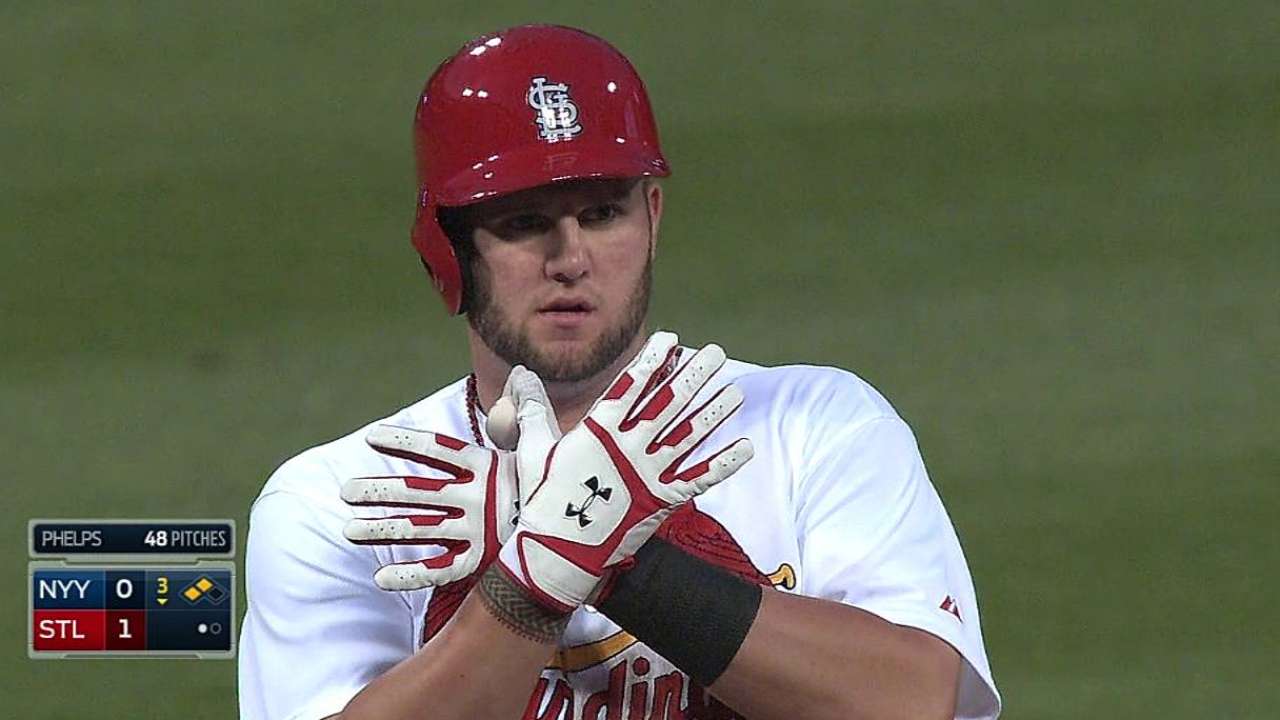 ST. LOUIS -- The Cardinals proceeded cautiously with Matt Adams' sore left calf muscle, but when he had to be held out of the lineup for a third straight day Friday, there was no choice but to send him to the disabled list.
Adams first felt the tightness in the final innings of Tuesday's 6-0 win against the Yankees. He was held out of the lineup a night later, but pinch-hit.
In that at-bat, the tightness remained.
"I felt it that at-bat," Adams said. "It's just a thing where we thought it would be a couple of days, and it just didn't clear up."
Adams was held out of the lineup the next two games and was unavailable to pinch-hit. When general manager John Mozeliak went to the clubhouse prior to Friday's game, he was told by the team trainer that the injury was taking longer than expected to clear up and could last until Tuesday or later.
"He's still not improving to where he can push it," Mozeliak said. "Until he gets to that point, I didn't know when we were going to be able to play him. You can be patient with these things sometimes, but you can't go five days playing short."
The Cardinals placed Adams on the 15-day disabled list retroactive to May 29 and called up their top prospect, Oscar Taveras, to fill the void.
Alex Halsted is an associate reporter for MLB.com. This story was not subject to the approval of Major League Baseball or its clubs.