Cards going with Lyons on Tuesday vs. Braves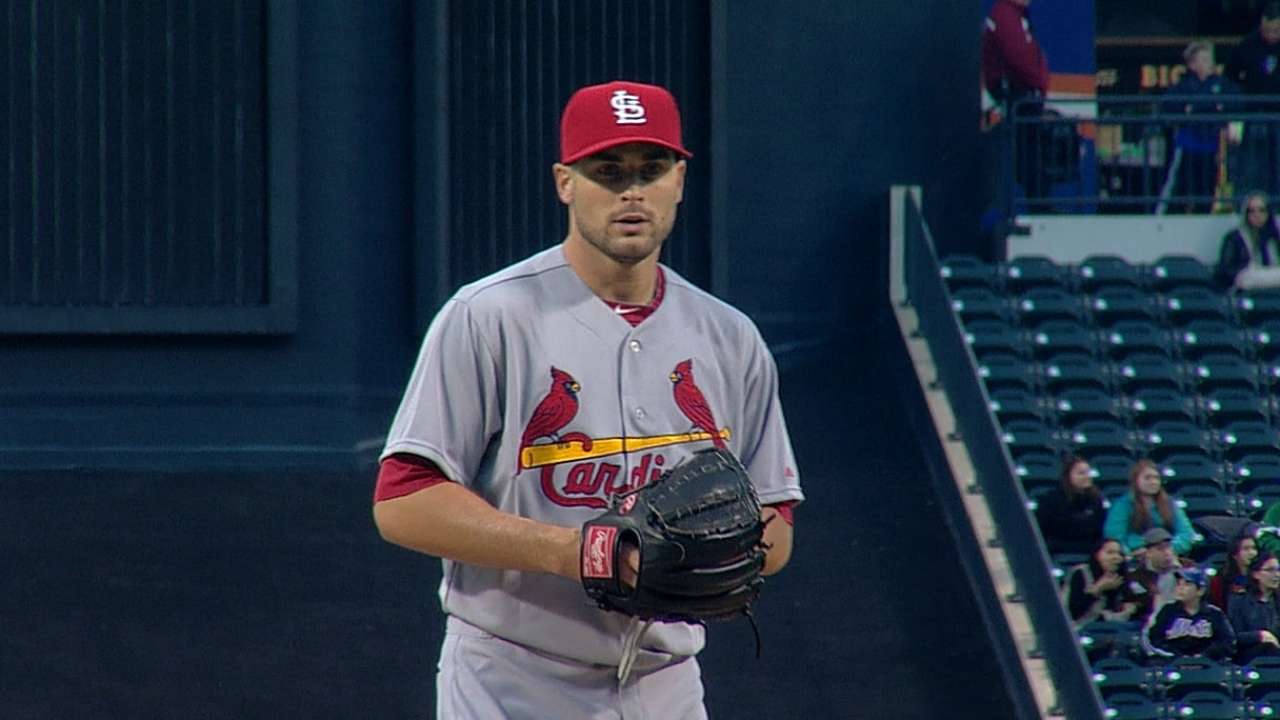 CHICAGO -- Cardinals manager Mike Matheny said before Saturday's game that he was leaning toward starting lefty Tyler Lyons on Tuesday in Atlanta. On Sunday, Matheny made it official.
"Well, I mean, he's done a nice job," Matheny said of Lyons. "We've given him an opportunity, and not a lot of statistical support as good as he's thrown. He's done a nice job, in the games that we've given him, to keep us in it, give us a chance, and hopefully he continues to do that."
Lyons has demonstrated considerable value as a pitcher capable of seamlessly transitioning between the bullpen and starting rotation. He's allowed six earned runs in two starts covering 12 innings, which were his first two appearances of the season (April 21 and 26). He then shifted to the bullpen, where he's tossed two scoreless innings.
Lyons needed just nine pitches to throw a scoreless inning in Saturday's 3-0 Cardinals loss to the Cubs, his first action in three days, so his arm is fresh. The Cardinals used Thursday's off-day to skip what would have been Lyons' turn in the rotation on Friday
And to Lyons, switching between the bullpen and rotation isn't difficult.
"Ah, it's not a big deal," said Lyons, who has struck out 14 and walked five in 15 innings overall. "I mean, it's a little different mindset from day to day, but in the end, it's all about just making pitches. It changes a little bit, but in the grand scheme of things, it's literally the same thing."
Joe Popely is an associate reporter for MLB.com. This story was not subject to the approval of Major League Baseball or its clubs.