Wainwright gets go-ahead to start Pirates finale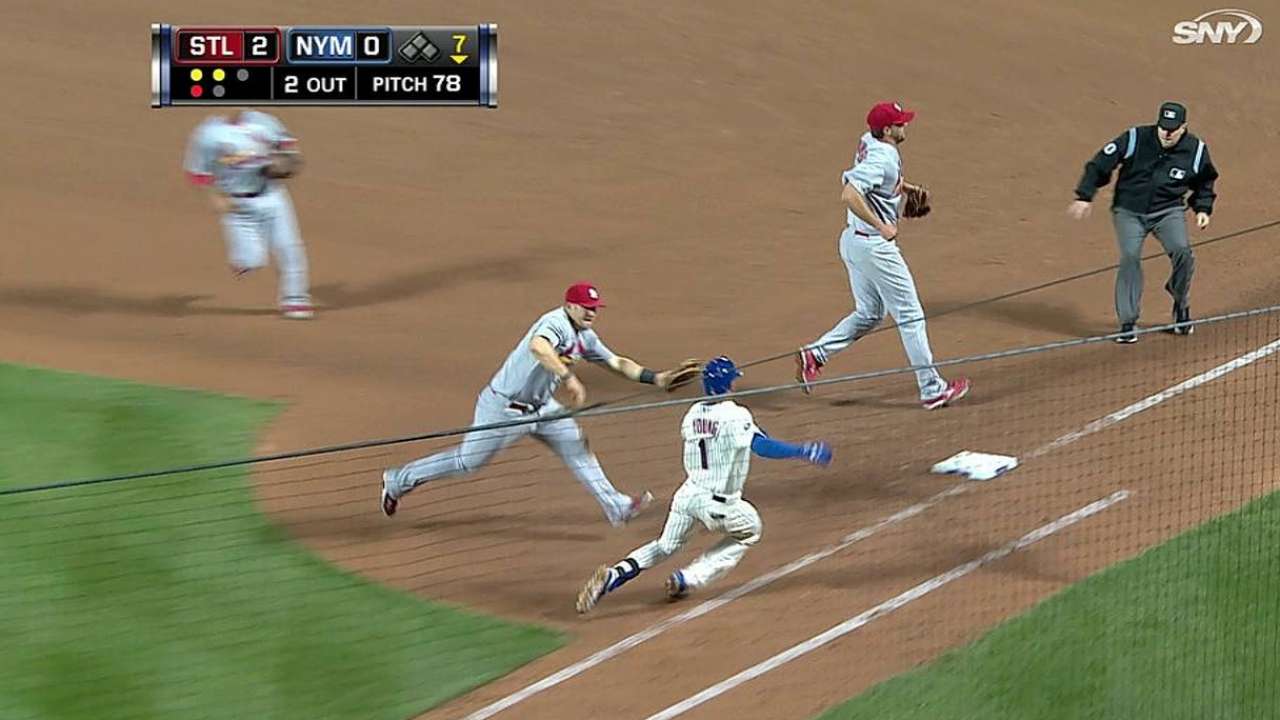 NEW YORK -- St. Louis ace Adam Wainwright, who departed his last start in New York with a right knee tweak diagnosed as hyperextension, passed a side session and got the thumbs up to take his regular turn in Sunday's series finale against the Pirates.
Wainwright has an ongoing streak of 17 scoreless innings.
"When you look at the way I pitch, you barely do anything stiff-legged, so I'm going to be OK," said Wainwright, who still acknowledged a little discomfort, but only when the leg is fully extended.
Wainwright injured his right knee lunging for a bloop by Chris Young that landed between the pitcher's mound and first base Tuesday. Young's out, recorded by first baseman Matt Adams while Wainwright hobbled past the bag, ended both the seventh inning and Wainwright's night. Kevin Siegrist and Trevor Rosenthal finished the Cardinals' 2-0 win.
Eric Single is a contributor to MLB.com. This story was not subject to the approval of Major League Baseball or its clubs.