Ellis gets another start with lineup leaning right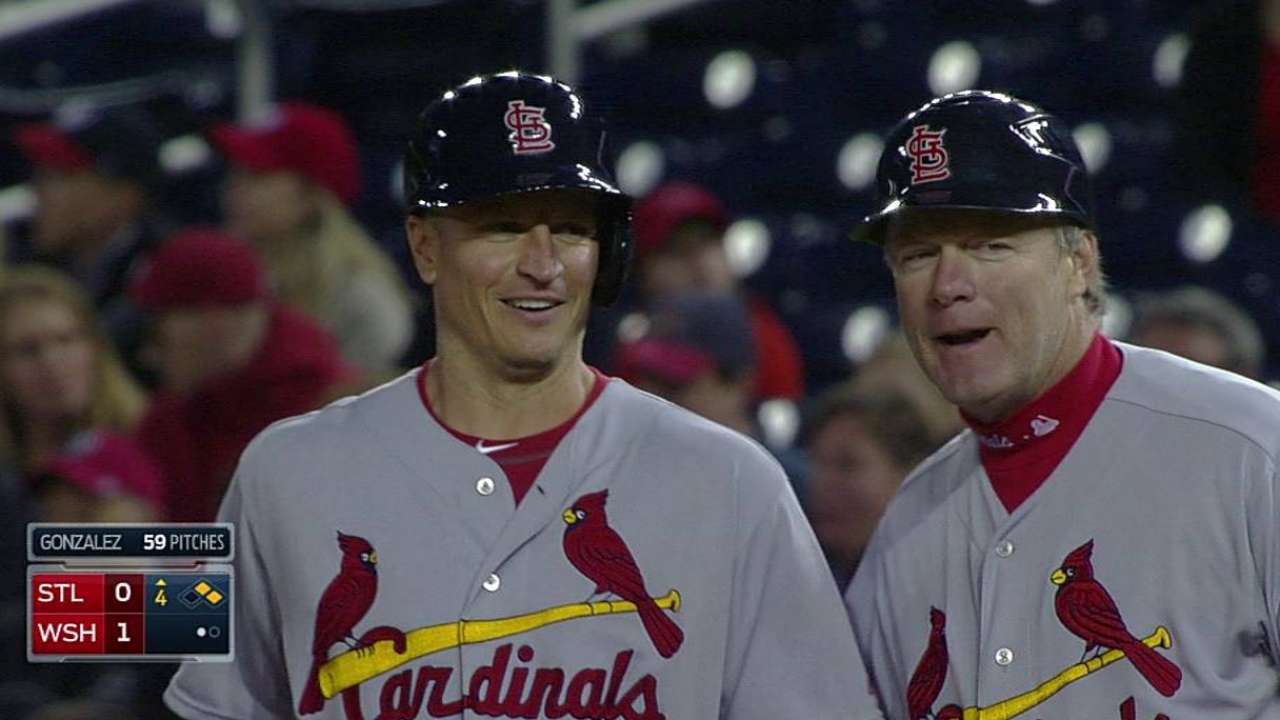 NEW YORK -- The Cardinals, still largely struggling at the plate, loaded up with eight right-handed hitters on Wednesday night against the Mets, including Mark Ellis batting second -- and playing second -- in place of Kolten Wong.
"You have to look at the at-bats [Ellis] has been taking," said manager Mike Matheny, even though Ellis is only 2-for-12 since coming off the disabled list on April 15. "The way he has gone about it is very good."
This was Ellis' first appearance in the two-hole, where Matheny had placed the struggling Wong (.222) for all but three of his starts. Allen Craig has hit second four times but went into the cleanup spot on Wednesday after Matt Adams tweaked his leg on the same play in which Adam Wainwright was injured to end the seventh inning on Tuesday night.
"[Adams] was ready to go, wanted to play, and absolutely [will be available] late in the game," said Matheny. "But this is a good opportunity to [use others], especially with how many games we have in a row."
The only left-handed hitter in the lineup was Matt Carpenter, in his usual leadoff spot. Carpenter singled off Mets starter Jon Niese in his first at-bat and later scored on Yadier Molina's double.
Jay Greenberg is a contributor to MLB.com. This story was not subject to the approval of Major League Baseball or its clubs.