Holliday's homer-robbing snag looms large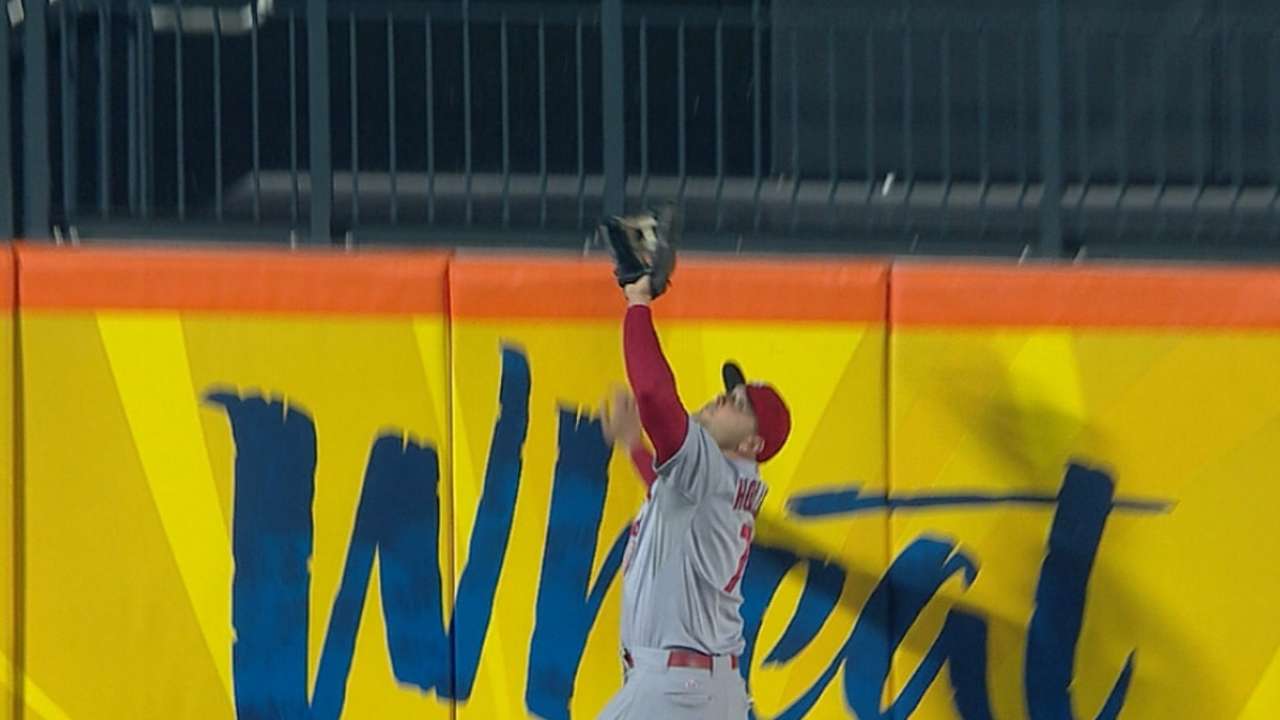 NEW YORK -- Matt Holliday is known for hitting home runs, not for robbing them. But when Holliday made the play of the day in the Cardinals' 3-0 over the Mets on Tuesday, it was with a glove rather than a bat.
Holliday reached over the left-field fence to turn a Chris Young deep fly ball into the first out of the fifth inning. The Cardinals led, 2-0, at the time, and the Mets had a runner on base -- if Holliday hadn't caught the ball, the game would have been tied.
Holliday wasn't playing very deep on Young, but the ball was hit high in the air, so he went back to the fence thinking he'd have a chance at it.
"It carried more than I thought it would," Holliday said. "It's one of those things where you go back and give it a shot."
On the mound, pitcher Adam Wainwright was trying to help.
"I started talking to the ball -- 'Stay down, ball!'" Wainwright said.
It stayed far enough down for Holliday to reach it. It ended up as the play of the game, and also as an example of what the Cardinals believe is Holliday's improved defense in the outfield.
"I just like his aggressiveness defensively right now," manager Mike Matheny said. "As soon as that ball came off the bat, you could tell he was planning to do something."
Holliday did something, and he kept the Mets from scoring. They never did score, and the Cardinals won.
Danny Knobler is a contributor to MLB.com. This story was not subject to the approval of Major League Baseball or its clubs.