Lyons to continue filling in for injured Kelly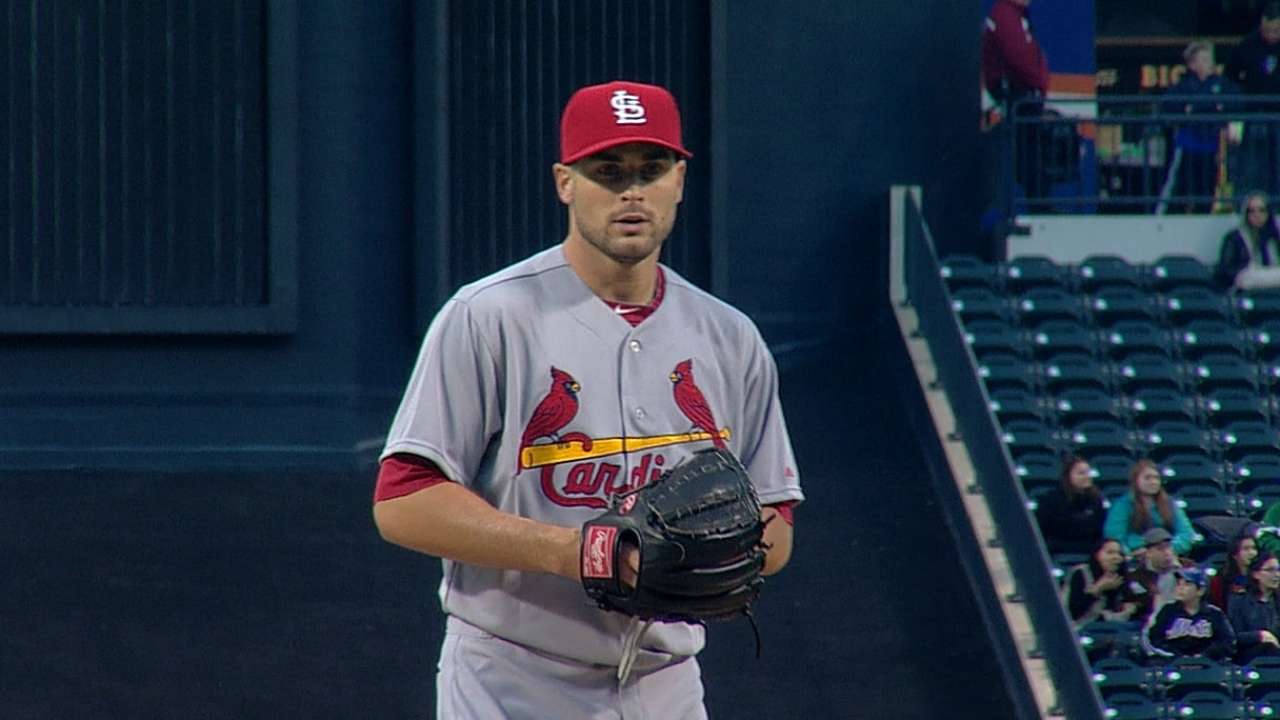 NEW YORK -- Tyler Lyons' first start of the season was good enough to earn him a second one.
Lyons, filling in for the injured Joe Kelly, allowed two runs in six innings in Monday's 2-0 loss to the Mets. He's scheduled to start again on Saturday against the Pirates.
"I didn't do a good job after the game giving him credit for the job he did," manager Mike Matheny said. "He did a terrific job. He easily could have walked out of there with a zero [runs allowed], and a no-decision at worst."
Lyons was still upset by a throwing error that set up the Mets' second run.
"I think, overall, it wasn't terrible," he said. "But there were just a few things that frustrated me. You never want to beat yourself."
Danny Knobler is a contributor to MLB.com. This story was not subject to the approval of Major League Baseball or its clubs.