Ellis gets call over Wong for opener with Mets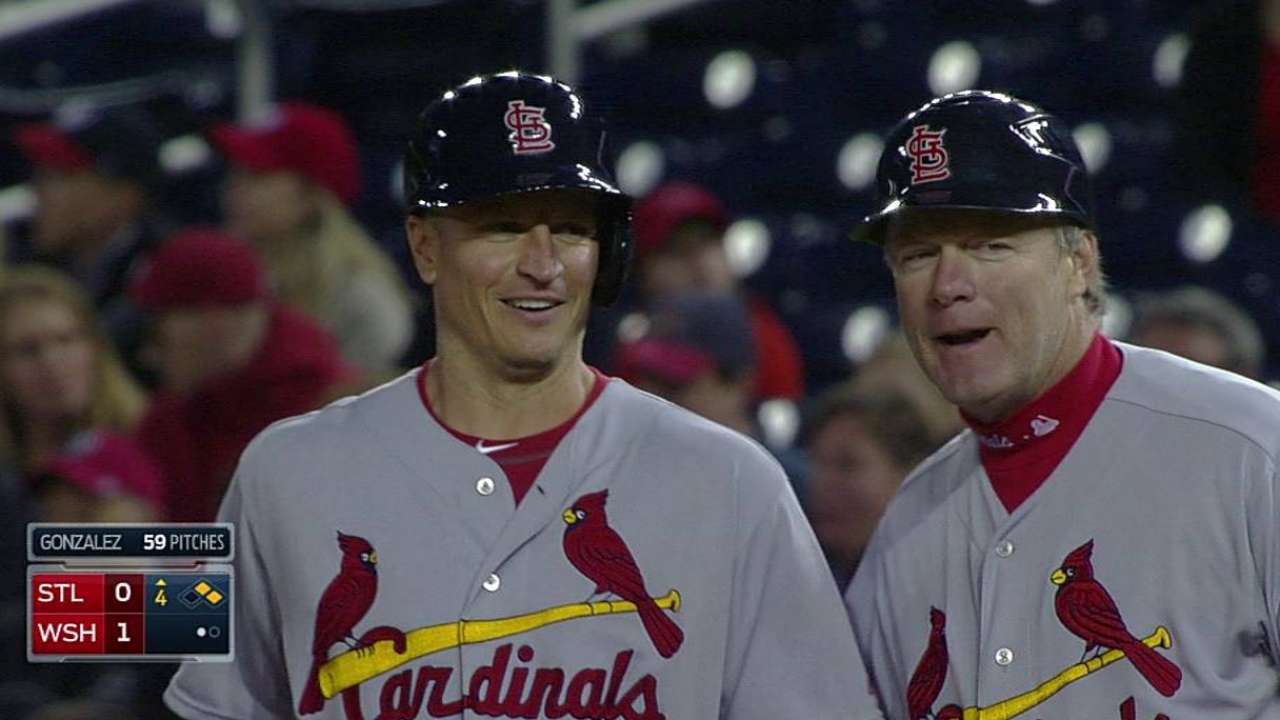 NEW YORK -- Manager Mike Matheny sat Kolten Wong for Monday's opener of a four-game series against the Mets not because the second baseman isn't hitting but because he is about to start.
"The Mets have a right-handed pitcher [in Jenrry Mejia], yes, but it's a right-handed pitcher who has had a lot of success against lefties," said Matheny. "It's a tough assignment for a guy real close to getting back on track.
"In Kolten's extra work in BP, you can see that he right there, he's close. Plus Mark Ellis has taken some real nice at-bats."
Ellis -- an 11-season veteran signed as a free agent last winter to back up Wong, the Cardinals' 2011 first-round Draft pick -- missed the first 15 games with tendinitis in his left knee. Ellis' return seemed to coincide with the struggles that have left Wong on a 2-for-13 stretch that has dropped his on-base percentage to .297.
"[Wong] was still doing OK, and when Mark got here, [Wong] kind of lost his timing a little bit," said Matheny. "He will get it back.
"I think he is doing a better job than what we were seeing in Spring Training of not feeling good but not wearing it on his sleeve. He is making good strides toward getting it remedied. I talked to him at length today about some of the things he is looking to do, and he has a real good approach to how to fix it. I am anxious to get him back out there.
"We have a known quality in Mark Ellis. When he is going right, we can fit him in there, and when the matchup looks good, it is an easy day to get to him. Kolten is one of those 'great expectations' kind of players. He has shown us so much of what he can do. We have to take advantage of days when it doesn't look right for him to get it right so we don't just beat him up."
Jay Greenberg is a contributor to MLB.com. This story was not subject to the approval of Major League Baseball or its clubs.