Top prospect Taveras ready for Redbirds game action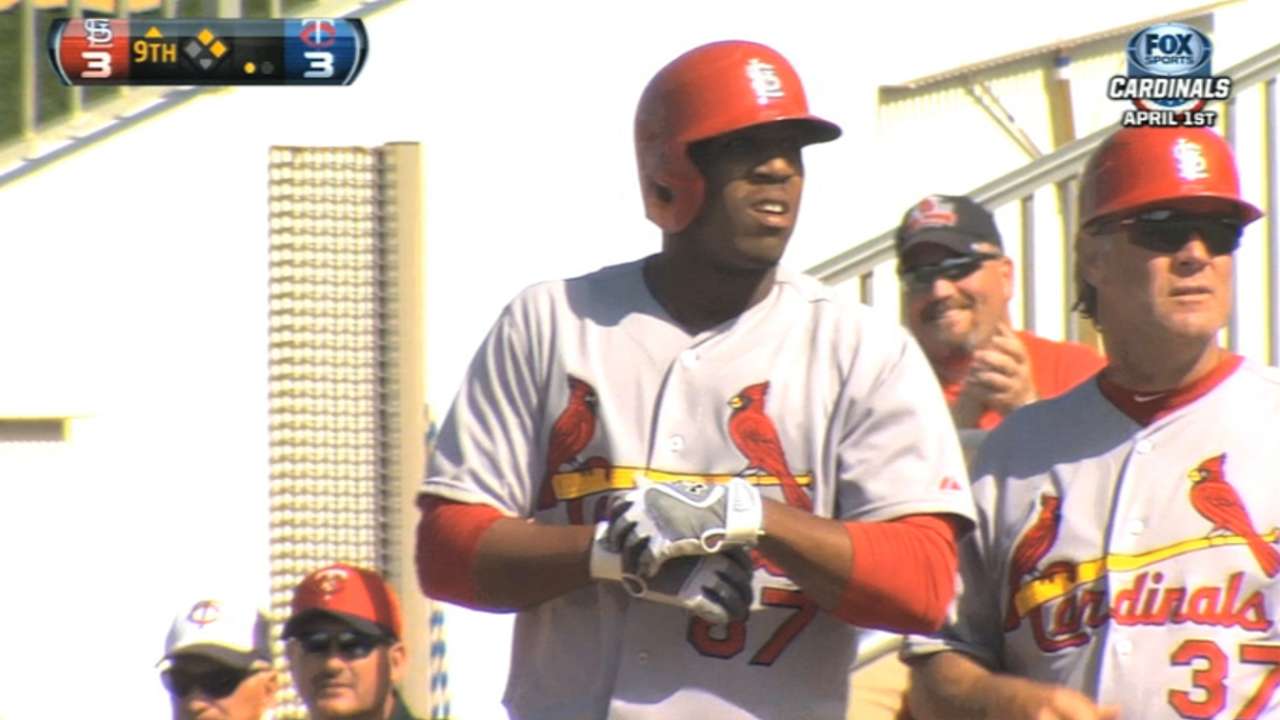 Memphis, Tenn. -- Oscar Taveras was in the Memphis lineup as the designated hitter before the rainout, but Redbirds manager Ron "Pop" Warner said "he's healthy and good to go."
Taveras, coming off ankle surgery and dealing with hamstring issues during Spring Training, was sent down early, while Stephen Piscotty and newly acquired Randal Grichuk had solid spring showings with the big league club.
"We know Oscar is a special talent, but he needs to play, show us he can stay healthy, and on the field, work on defense and have the kind of at-bats he needs to improve," said Cardinals manager Mike Matheny of Taveras, ranked the No. 3 prospect in the Majors and the No. 1 prospect in the Cardinals' organization by MLB.com.
"The fans in Memphis will see some impressive outfielders. We got an extended look at what Grichuk can do, and Piscotty might have made the biggest impression this spring among the young guys … We hope we won't, but if we need to [make a callup], we're going to pick the guy most prepared, not necessarily the one with the most articles written about him," said Matheny.
But Matheny also held back in talking about the new-found outfield depth in the Cardinals' system: "Last year, I was talking about all the depth we had on the mound, and we wound up using every arm we had in the organization," he said. "I'm not talking about depth anywhere again."
Pete Wickham is a contributor to MLB.com. This story was not subject to the approval of Major League Baseball or its clubs.