Slugger Adams could bunt to beat the shift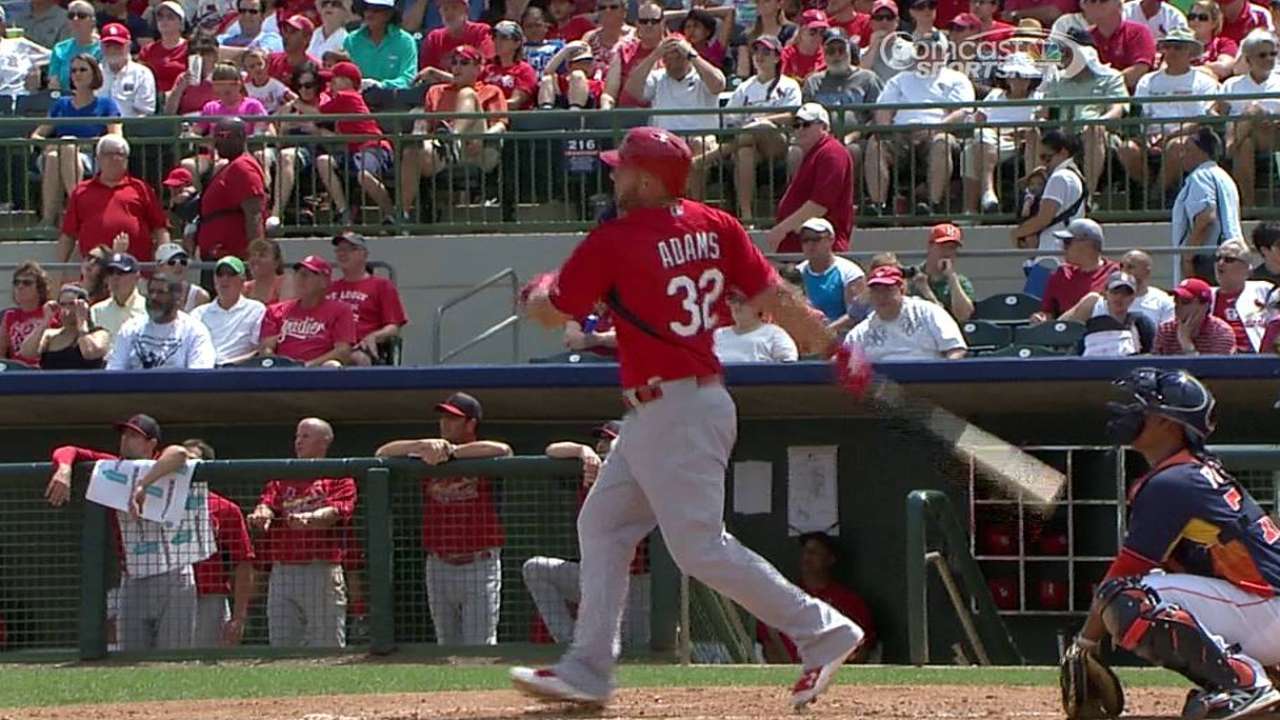 JUPITER, Fla. -- It was a bit of an unusual sight on Sunday, watching the Cardinals' spring home run leader and middle-of-the-order man, Matt Adams, square to bunt against the Astros. Well, get ready to see it more often.
One of the ways the Cardinals hope that Adams can beat the infield shift that several teams use against him is with the bunt. On Sunday, for instance, the Astros' closest player to third base was positioned at short. Being able to bunt down the line would give Adams a guaranteed way to reach base.
Manager Mike Matheny said he is "absolutely" a proponent of Adams bunting more often when the defense gives him that sort of hole.
"Let's say he's 40 percent on getting a ball over there and getting the ball down," Matheny said. "That's a pretty good on-base percentage, right? All he's got to do is get it down. ... If you bunt hard enough, it might be a double. I'm a big fan of him taking advantage of that."
If Adams can execute -- or even just threaten -- that could also be enough to leave other clubs questioning how much of a shift to employ. The Cardinals will continue to work with Adams on his bunting technique -- as would be expected, it has never been much of a focus of his before -- and will encourage him to keep making the attempts in the right situations.
"It's all about taking what they're going to give you," Matheny said. "I'd have liked for him to show a little bit more of it this spring, just to keep people honest. But maybe it will be wide open for him once the season starts."
Jenifer Langosch is a reporter for MLB.com. Read her blog, By Gosh, It's Langosch, and follow her on Twitter @LangoschMLB. This story was not subject to the approval of Major League Baseball or its clubs.