Bullpen has fewer questions with Rosenthal at closer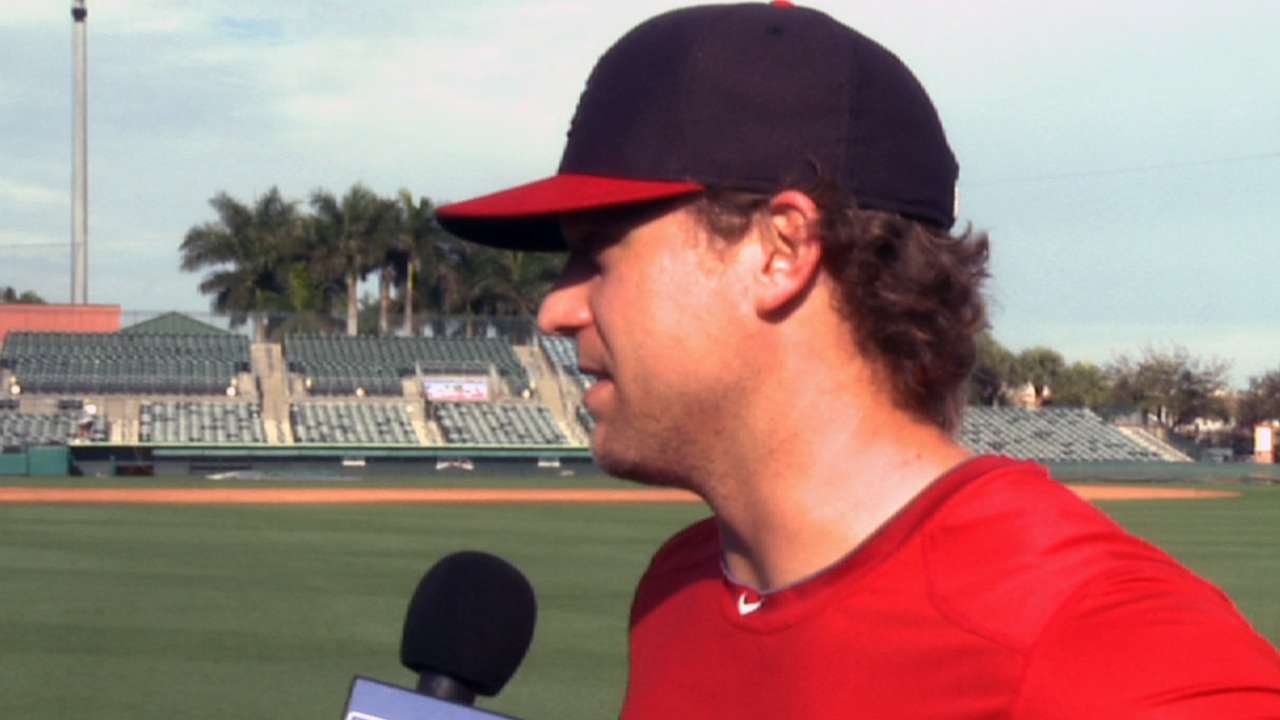 FORT MYERS, Fla. -- At this time last spring, the back end of the Cardinals' bullpen was a bit of a mess, to put it simply.
Closer Jason Motte was struggling and on the verge of being shut down due to an injury that eventually resulted in season-ending Tommy John surgery. Mitchell Boggs was away from the team, competing in the World Baseball Classic. Edward Mujica was stumbling his way to an 8.49 ERA over 12 appearances.
As it turned out, none of the three panned out as the Cardinals' ninth-inning man, and it wasn't until the final week of the regular season that St. Louis found its closer in Trevor Rosenthal. Though Mike Matheny realizes things could still change before Opening Day -- as evidenced by Motte's season-ending injury a year ago -- the Cards skipper admitted it's a nice luxury to have Rosenthal currently locked into the closer's role.
"I think everybody would like to have their ninth inning pretty well thought about," Matheny said. "You never say it's secure, because anything could happen, but Trevor did such a nice job last year and proved it's a position he can excel at. And that's a nice spot to work from for us."
The Cardinals, however, still need to figure out who will be handing the ball off to Rosenthal. Carlos Martinez, who bridged the gap to Rosenthal last October, and Joe Kelly, who pitched in close postseason games a year before, are both battling to crack the starting rotation. Motte, meanwhile, is expected to remain out until May as he continues his recovery.
While those questions still need to be worked out, Matheny is thankful to have his ninth-inning plan locked into place and is looking forward to seeing how Rosenthal builds off his dominant breakout performance last October.
"We realize we've got some unanswered questions in the innings leading up to the ninth, but you can't put a kid in a bigger situation than [Rosenthal] was in last year, and he did a terrific job," Matheny said. "So I'm excited to watch him continue to improve."
Paul Casella is a reporter for MLB.com. Follow him on Twitter @paul_casella. Jenifer Langosch contributed to this report. This story was not subject to the approval of Major League Baseball or its clubs.