Cards' speed gives Matheny added weapon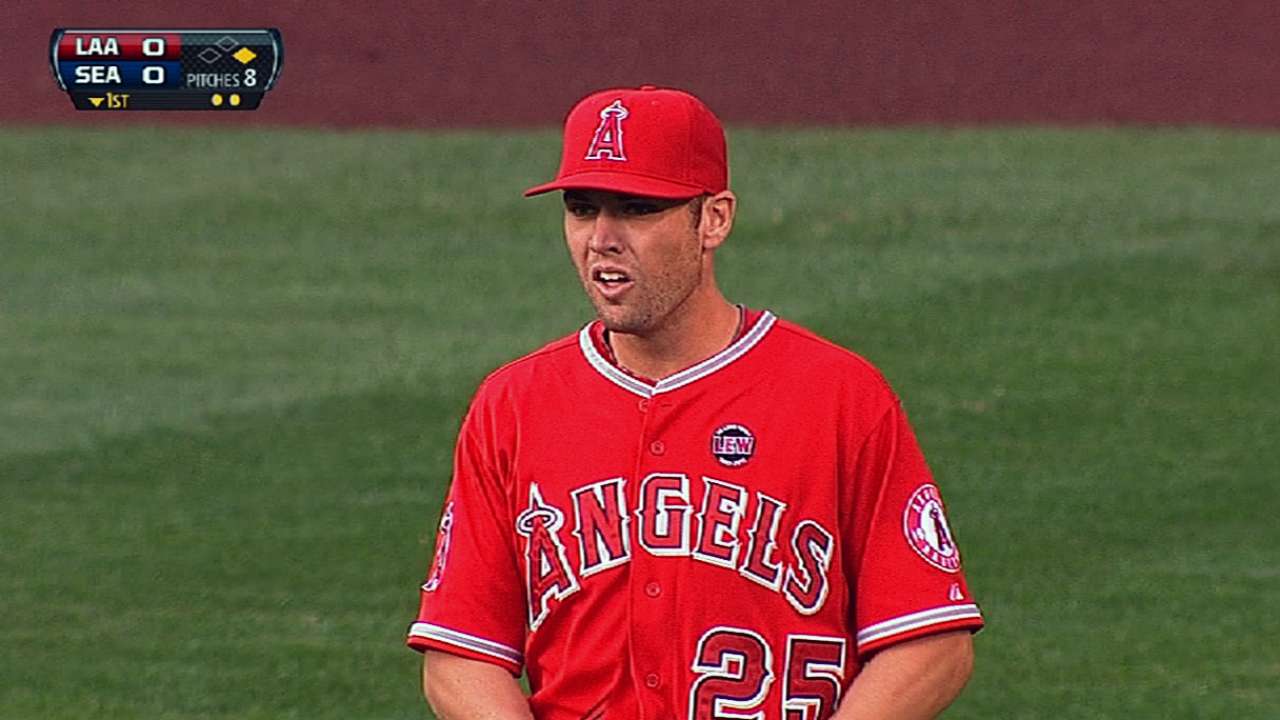 FORT MYERS, Fla. -- In his first two years at the helm, Cardinals manager Mike Matheny has never made it a point to deploy a lineup centered around speed. Despite the current club having some faster options than in year's past, he still doesn't necessarily intend to change his style -- though he's enjoyed the added weapon so far this spring.
The Cardinals last season recorded a National League-worst 45 steals. Their leading basestealer, Jon Jay, swiped just 10 bags. That figures to change this year with newcomer Peter Bourjos, who swiped 22 bases with the Angels in his only season as a full-time starter in 2011, and second baseman Kolten Wong. Both are expected to see substantial playing time.
"We've enjoyed having those guys on base, and not just for stolen bases," Matheny said. "We've got a few steals, but that hasn't been our goal as much as just getting guys ready, start working on their breaks and jumps. We've seen guys score easily from second base, we've seen them easily move first to third and just taking advantage of things like a ball in the dirt."
Adding someone with Bourjos' speed to the lineup has even proved effective before he sets foot on first base. Just last Saturday, Bourjos stepped to the plate and laid down a sacrifice bunt with runners on first and second, and nobody out. Braves pitcher Gus Schlosser fielded the bunt and, with Bourjos racing down the line, threw the ball away.
Tony Cruz scored from second on the play, Joe Kelly went from first to third and Bourjos winded up on second base. One batter later, Kelly and Bourjos each scored on a base hit up the middle.
"Because he runs so well, there's a component of panic that hits the defense. And next thing you know, balls are flying all over the place," Matheny said. "It instantly puts pressure on the defense. Is there a way to tangibly measure that? I don't know, but I'll tell you that defenses start to position differently ... and when you take guys out of their comfort zone, mistakes tend to happen."
That said, Matheny will continue to try and exploit his new weapons only when it seems fit, such as Saturday's situation against the Braves. He by no means plans to revamp the Cardinals' offensive game plan this season, but he has enjoyed the new perk so far.
"I still stay right where I've always been, and that's: If we have the opportunity and things line up and make sense, we're going to do it," Matheny said. "We're not going to force the issue. I've never been pushing for more speed, but I see the advantage to it."
Paul Casella is a reporter for MLB.com. Follow him on Twitter @paul_casella. Jenifer Langosch contributed to this report. This story was not subject to the approval of Major League Baseball or its clubs.