Motte to throw second live BP session Monday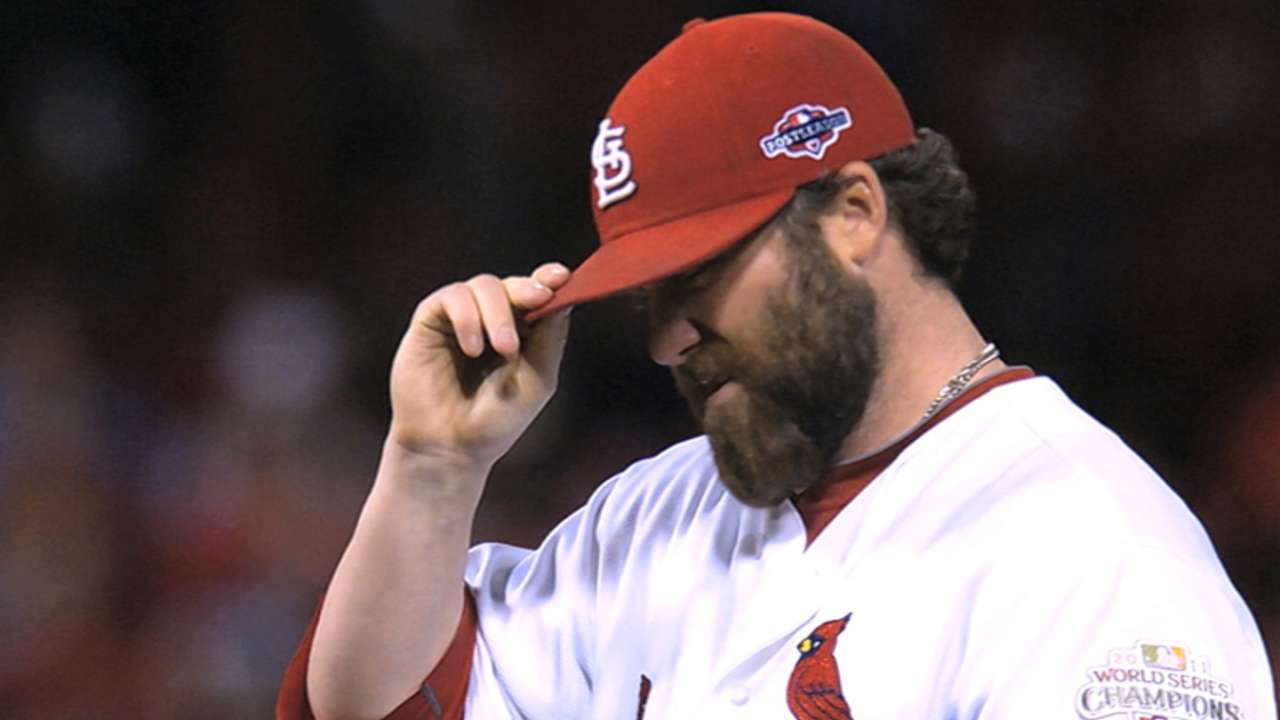 JUPITER, Fla. -- Nothing can rival the intensity of pitching in a high-pressure situation, but Cardinals right-hander Jason Motte will continue to try to replicate that during the next step of his recovery.
Motte, who had Tommy John surgery last year and missed the entire season, will throw his second live batting practice to teammates on Monday. His first live BP was on Friday. Before that, he had only thrown bullpen sessions.
"It feels good," Motte said. "[It's] definitely more than throwing a bullpen. It's like actually doing baseball stuff. … It's a big step. It's not just throwing a bullpen anymore, it's actually going out there facing hitters knowing those guys are going to be swinging and actually try to do stuff. It's not just throwing balls in there. It was more intensity, more adrenaline than a bullpen, and I recovered well. Taking another step forward."
The 31-year-old doesn't know what his velocity has been so far, but he said both of his pitches have felt good. They haven't been ramped up to full throttle yet.
Rather than rush his return, Motte has taken the rehabbing process in stride. When the team departs Florida for the regular season, he will likely stay behind for extended Spring Training.
"That was the first time throwing out there," said Motte, who holds a career 17-13 record and 2.87 ERA. "It was more effort than my bullpens. I felt like it was coming out more just because of the adrenaline and everything. But even with that there's still steps of doing this the first time and getting comfortable where you're letting go a little more and you're letting it go all the way."
Christina De Nicola is a contributor to MLB.com. This story was not subject to the approval of Major League Baseball or its clubs.