Relief job open for odd man out of rotation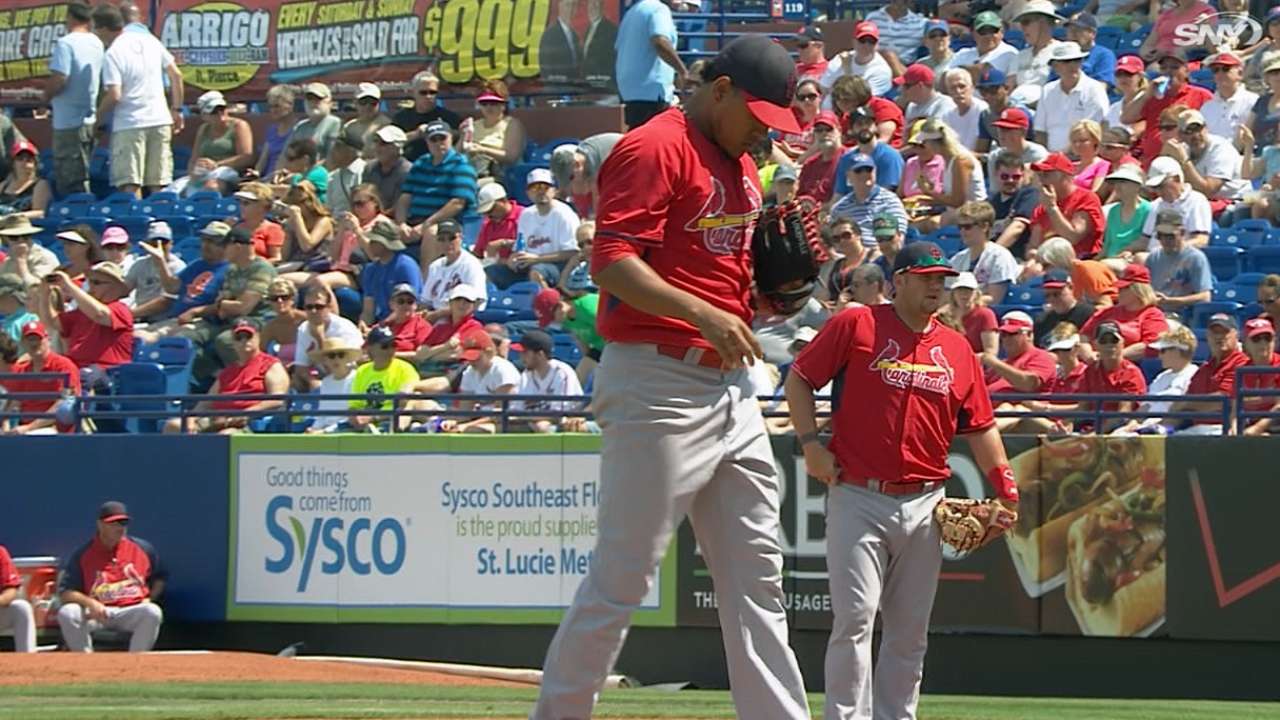 LAKE BUENA VISTA, Fla. -- The Cardinals have not yet settled on their five-man rotation, but manager Mike Matheny did hint at the plans the organization has for the starting pitcher who is squeezed out of a spot.
Speaking before Joe Kelly's start on Saturday, Matheny said that he envisions the odd man out likely getting "a real good look at a late-inning opportunity." It's looking like the final rotation spot will come down to a choice between Kelly and Carlos Martinez. Both have bullpen experience, which is why the Cardinals are comfortable having either pitcher make that switch once the season starts.
With Jason Motte set to begin the season on the disabled list, the Cardinals do not already have a designated eighth-inning setup man. Martinez pitched the eighth several times during the postseason. Kelly pitched in tight October spots a year before. The Cardinals, in designating him a long reliever out of spring last season, did not maximize Kelly's abilities early in 2013 and do not want to follow that approach again.
"I think with either of these guys, you realize they've earned the right to be able to pitch big innings," Matheny said. "They've earned the right to be able to continue to fight for a starting job. Any of them will be prepared for what that might be."
That role would also include as-necessary long relief, since the Cardinals are continuing to build up the pitch counts of everyone vying for a rotation spot. Jobs could shuffle, too, upon Motte's return. The organization is hopeful he will only miss the first few weeks of the season as he finishes his Tommy John rehab.
"I think there is some flexibility there," Matheny said. "You're talking no matter who it is, take any of those starters and put them in the bullpen. All of them have shown the ability to pitch big innings, whether it be late or be that guy who throws multiple."
Jenifer Langosch is a reporter for MLB.com. Read her blog, By Gosh, It's Langosch, and follow her on Twitter @LangoschMLB. This story was not subject to the approval of Major League Baseball or its clubs.