Waino not missing a beat with charity events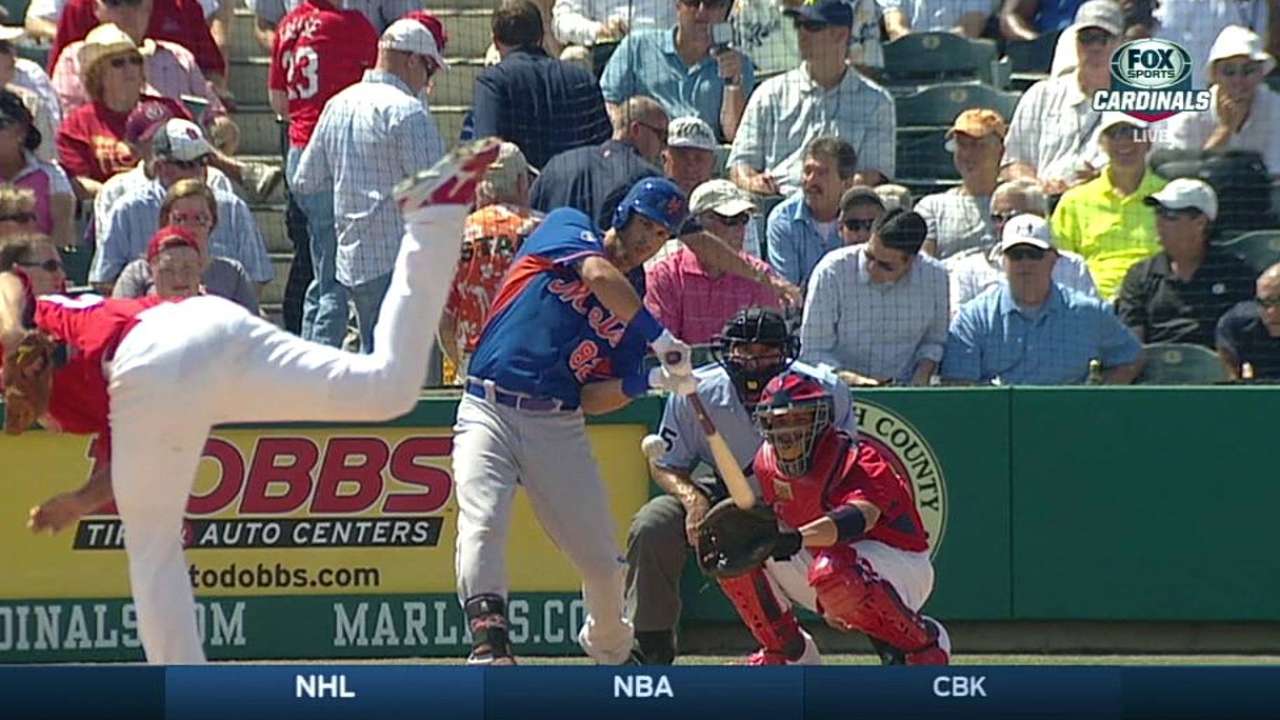 JUPITER, Fla. -- Adam Wainwright plans to formally announce the establishment of his foundation once the regular season starts, but he has already gotten a head start planning the country music event that will headline the foundation's first year.
Wainwright has secured the Fabulous Fox Theatre in St. Louis on Jan. 17, 2015, for a country music concert that will raise money for several non-profit organizations in the city. The event will fall on the Saturday evening of the Cardinals' Winter Warm-Up event, a night that long belonged to Tony La Russa's fundraiser for the Animal Rescue Foundation.
Wainwright is planning a second country music event in his hometown of Brunswick, Ga., for Dec. 12-13. This will replace the charity golf tournament that he has run for the past seven years. Wainwright found that event to be inefficient because so much of the money raised had to go toward paying off the overhead expenses.
The list of country music artists who will participate in the concert series is in the process of being finalized. Wainwright is also still seeking sponsors to come on board to offset costs and allow for nearly all donations to go to charity.
"It will be a lot of fun," Wainwright said. "We just want to help people. The final writing of the mission statement isn't finished yet, but it's going to be centered around Matthew 25:35. It is just a verse that sticks strongly with my wife and I and is a call to give back to people."
That verse is the beginning of a passage in which Jesus instructs His disciples to provide essential needs like food, water and shelter to others. Wainwright will choose charities that provide such services to receive the money collected through the concerts.
Wainwright also intends to run his fantasy football charity event for a second consecutive year and has recruited players from eight other teams to implement the event in their city. Details about this fundraiser will be released in April when a new website launches.
Last year, Wainwright said he raised $121,000 through the event.
"It just opened my eyes to different ways you can help people," Wainwright said. "I'm trying to figure out now how I can drive to the gas station and raise money for charity. It never stops. It did open my eyes because it was so fun, but we raised so many good dollars for people."
Jenifer Langosch is a reporter for MLB.com. Read her blog, By Gosh, It's Langosch, and follow her on Twitter @LangoschMLB. This story was not subject to the approval of Major League Baseball or its clubs.