Matheny mindful of Cardinals' spring record
Though results less meaningful, skipper wants to maintain winning culture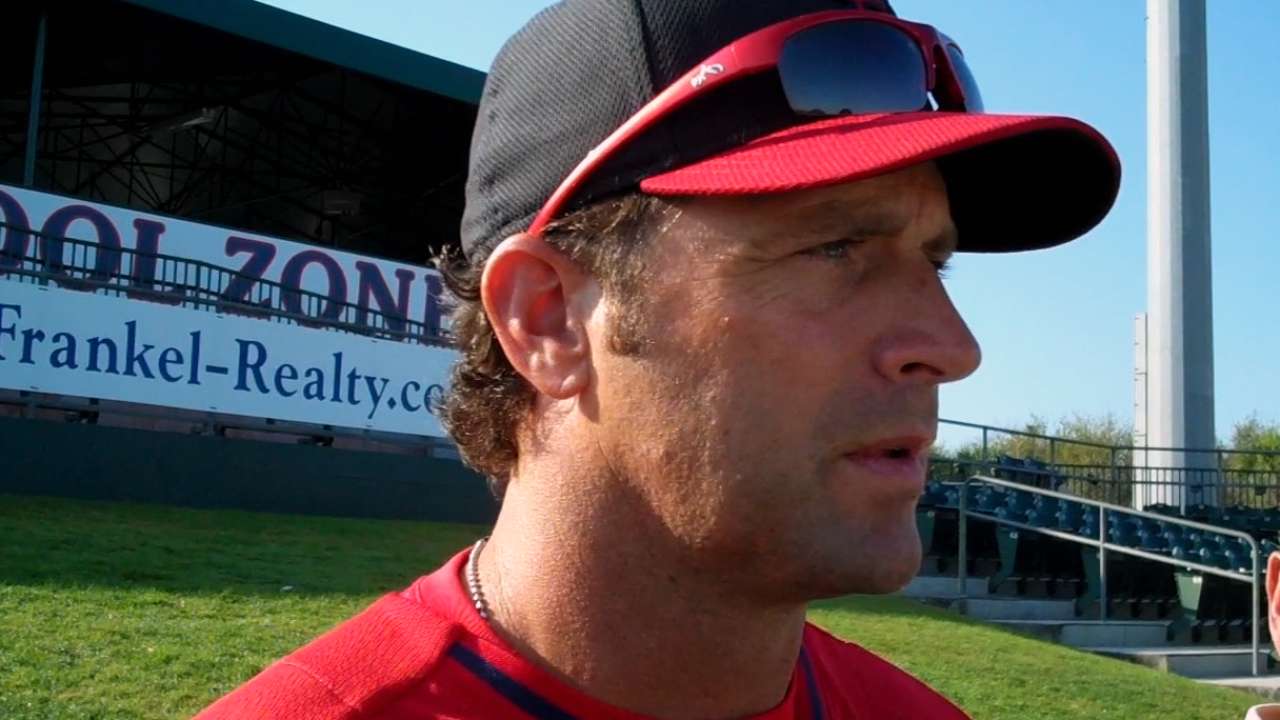 PORT ST. LUCIE, Fla. -- Winning games in March certainly is not as important as in April, September or any month in between, but Cardinals manager Mike Matheny would like to see his team post more W's than it has so far this spring.
The Cardinals exited Wednesday's game against the Mets at Tradition Field with a 3-7-2 record. Only the Reds (4-11) and Phillies (3-10) have worse records this spring. Before Wednesday, St. Louis' last win had been last Wednesday against the Red Sox.
"We've had conversations about the habits of winning and losing, too," Matheny said before Wednesday's game.
The Cardinals' last losing Spring Training record was in 2011, when they broke camp 14-16-1, but they did reach the postseason that year.
Matheny pointed out that the Cardinals have "a lot of young players out there," and that some of the young pitchers have had their struggles this spring.
"That's to be somewhat expected," Matheny said. "I think the last couple of years, that hasn't been the case. We've had a lot of young prospects come [to camp] and make a splash in [Spring Training]."
The Cardinals have allowed 37 runs in their past three losses, while producing just 14 runs.
"We're throwing kids out there who have barely pitched above Double-A, and [they're] going out in big situations in the game because we need them to fill in so we don't beat up our guys," Matheny said. "That's the purpose of Spring. But we're conscious of the fact that we want to make winning a tradition even in these games."
Steve Dorsey is a contributor to MLB.com. This story was not subject to the approval of Major League Baseball or its clubs.