Miller 'motivated' in second full big league season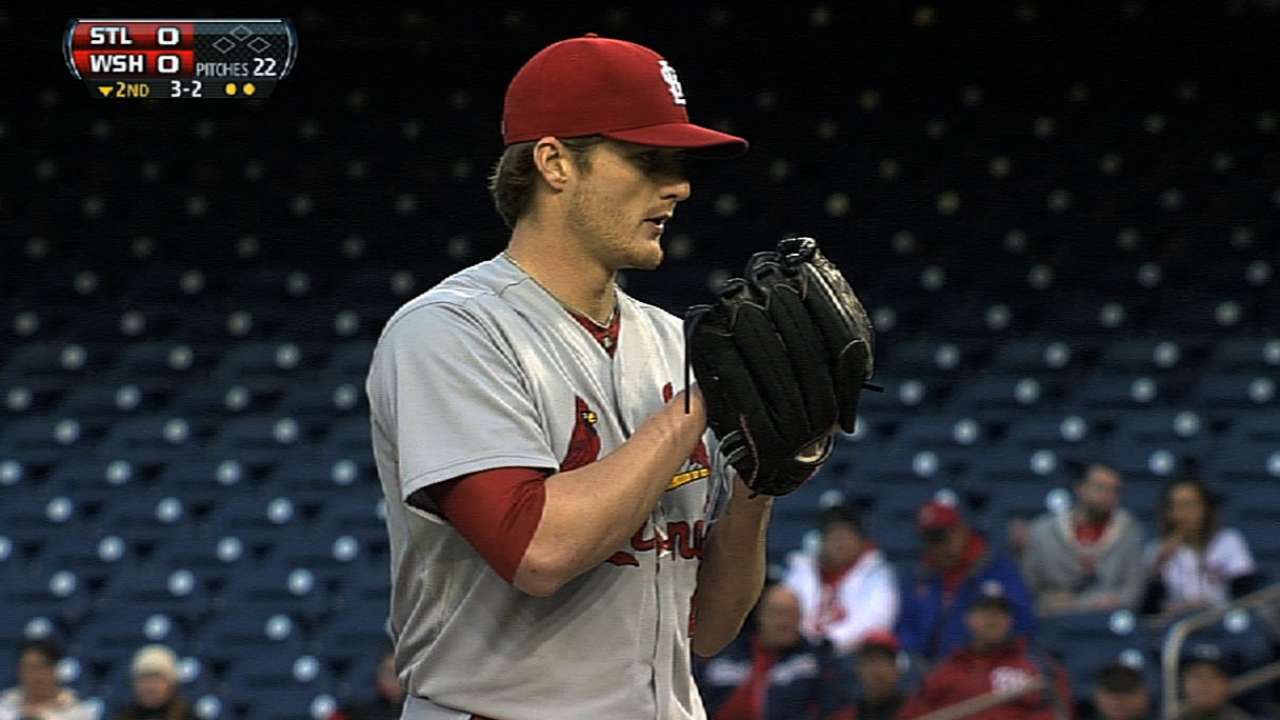 LAKELAND, Fla. -- When the Cardinals lost the 2013 World Series to the Red Sox in six games, right-hander Shelby Miller never took the mound. After a stellar rookie season that included 15 wins and a 3.06 ERA, he pitched only once in the postseason, throwing one inning in Game 2 of the National League Division Series against the Pirates.
It just so happens that Miller's first appearance of 2014 will come against Boston, which travels to Jupiter, Fla., on Wednesday. But Cardinals manager Mike Matheny said on Monday that the timing of Miller's opening Grapefruit League start is just a coincidence.
"That wasn't how it was lined up. This wasn't his retribution for Boston," Matheny said. "I think Shelby is going to be motivated no matter who he's going to pitch against."
After winning the No. 5 spot in the team's rotation last spring, Miller got off to a tremendous start. He was 7-3 with a 1.91 ERA over his first 12 outings before falling off a bit the rest of the way, and then finding himself left out of the postseason rotation.
Since then, Matheny has observed plenty of development from a 23-year-old pitcher who threw his four-seam fastball more than 70 percent of the time as a rookie.
"I see his stuff being better," Matheny said. "I see he's worked hard on his secondary pitches. I've seen a little more diversity, and he's a more well-rounded pitcher.
"I like how he's going about it. He's just doing everything right. He's working hard. He's saying the right things. He's working on the right things. He's just maturing."
Andrew Simon is a reporter for MLB.com. Follow him on Twitter @AndrewSimonMLB. This story was not subject to the approval of Major League Baseball or its clubs.