Kelly to get the start on Wednesday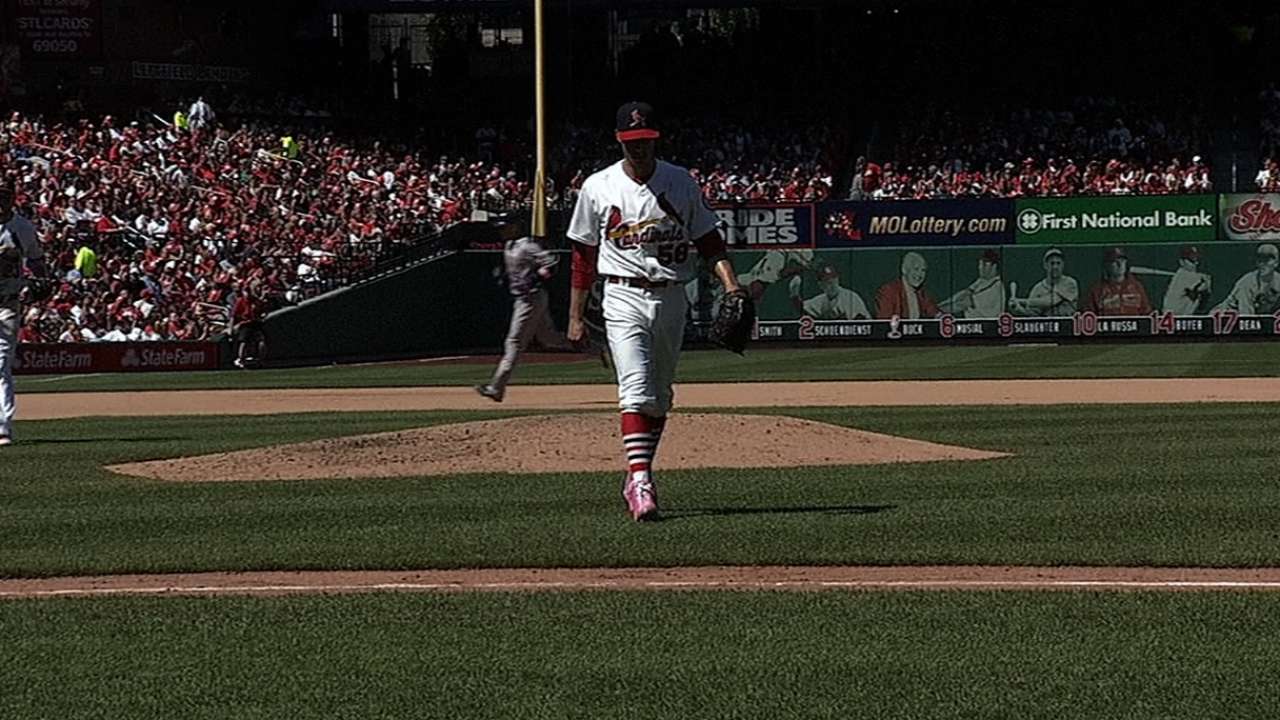 ST. LOUIS -- With the rotation out of sync after rain pushed Shelby Miller's last start from Friday to the first game of Saturday's doubleheader, Cardinals manager Mike Matheny said Joe Kelly will fill in as Wednesday's starter against Arizona.
Kelly went 5-7 in 16 starts as a rookie last season, while posting 3.53 ERA with 36 walks and 75 strikeouts in 107 innings. Working out of the bullpen this season, Kelly has allowed 14 earned runs and seven walks while striking out 19 in 18 2/3 innings.
He threw 62 pitches in three innings of work against the Dodgers on May 25 and Matheny said he isn't concerned about Kelly, who hasn't pitched since Thursday, needing to be stretched out before his first start this season.
"He threw 60-something pitches without even having to be built up at all," Matheny said. "So I think, especially with extended rest, he should be in good shape to go."
Miller will resume his place ahead of Adam Wainwright on Thursday, and the rotation will continue as usual with Wainwright on Friday.
Chad Thornburg is an associate reporter for MLB.com. This story was not subject to the approval of Major League Baseball or its clubs.