Rosenthal enjoys homecoming in I-70 Series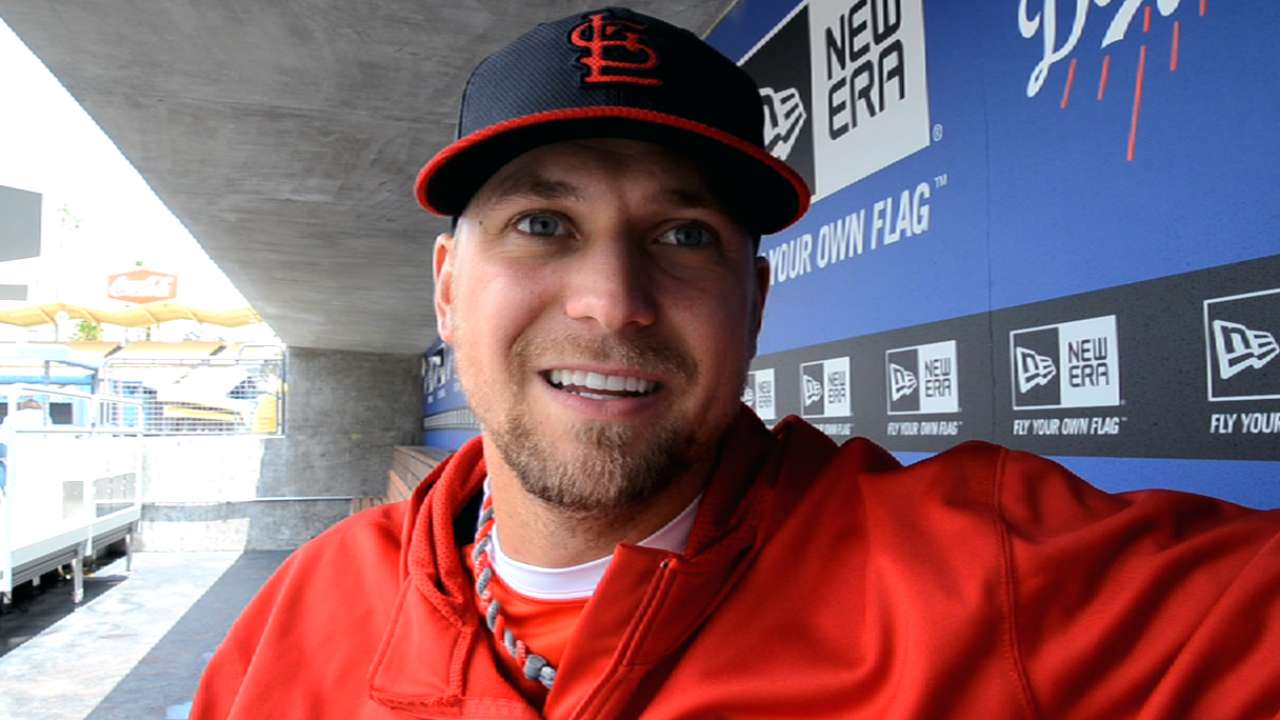 KANSAS CITY -- Trevor Rosenthal is enjoying a homecoming, as the Cardinals open a two-game series Monday against the Royals.
Rosenthal is from Lee's Summit, Mo., about 15 minutes from Kauffman Stadium. When the Cardinals arrived from Los Angeles on Sunday night, Rosenthal was able to head to his parents' house for a home-cooked meal.
"I was involved in a pre-Draft workout at Kauffman, but that's the only time I played on this field," Rosenthal said. "It's fun to be here, a place where I've watched a lot of games."
Rosenthal didn't have to leave many tickets for Monday's game.
"Just for my parents and a couple of other close family friends," Rosenthal said. "Everybody else had already gotten their tickets, so that worked out well for me."
Rosenthal, who was a prep standout at Lee's Summit West High School, used to watch current teammate Carlos Beltran a decade ago, when Beltran roamed center field as a young star for the Royals.
"Coming back here is definitely a different feeling than when I go to other stadiums," Rosenthal said. "It's exciting, and hopefully we'll have a good series."
Robert Falkoff is a contributor to MLB.com. This story was not subject to the approval of Major League Baseball or its clubs.