Cardinals want Miller more aware of run game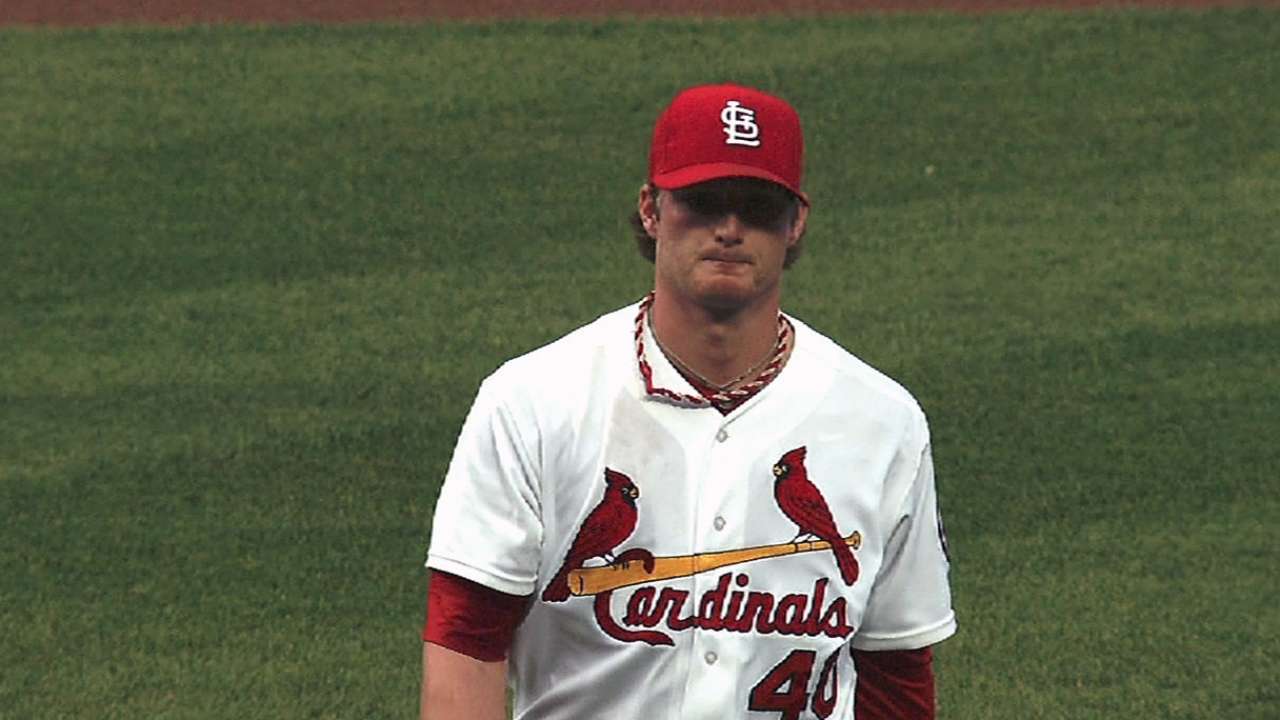 ST. LOUIS -- The Cardinals took the Mets' run-at-will approach against Shelby Miller on Wednesday as an opportunity to rekindle conversations with the rookie right-hander about how he can better stall the running game behind him.
Three of the six baserunners that Miller allowed in 5 2/3 innings took off after reaching. Two of them were successful in their attempts, with David Wright swiping second in the first inning, and Daniel Murphy taking third in the sixth. In Miller's eight starts this season, seven of eight stolen-base attempts were successful.
Though Miller's season numbers leave plenty of room for improvement, manager Mike Matheny said Wednesday's game marked the first time in which he saw legitimate reason for concern. Using a stopwatch to determine Miller's delivery time, the Cardinals found that he was routinely too slow to the plate.
Miller had been delivering pitches with runners on base in about 1-1.3 seconds, but was too often close to 1.5 seconds on Wednesday. That leaves even the league's top-throwing catchers at a disadvantage when trying to throw out runners.
"It was something I wasn't paying too much attention to, which was a mental mistake," Miller said. "I'll get that taken care of. That's my mistake. I should be better about that."
Matheny suggested that fixing the issue will likely take little more than just better awareness. Miller has the ability to be plenty quick to the plate, and his ability to change how long he holds the ball before starting his delivery is something that the right-hander can use to keep baserunners from getting a good read on his motion.
"It kind of got away from him yesterday, so back to the drawing board with giving the lesson to get back a little more toward where he was at the beginning," Matheny said. "There are some guys that can't do what he does as far as varying their holds, varying their times. Sometimes it takes a cheap run where you do get lazy for a minute ... to be a pivot for him."
"We work on that all the time, varying holds," added Miller. "We'll hold for four seconds in the bullpen or hold for a second. It's something that we work on. I'll be honest, I didn't think they'd be running like they were. That's my fault, and I wasn't paying attention."
Jenifer Langosch is a reporter for MLB.com. Read her blog, By Gosh, It's Langosch, and follow her on Twitter @LangoschMLB. This story was not subject to the approval of Major League Baseball or its clubs.