Wigginton seeks ways to maximize contributions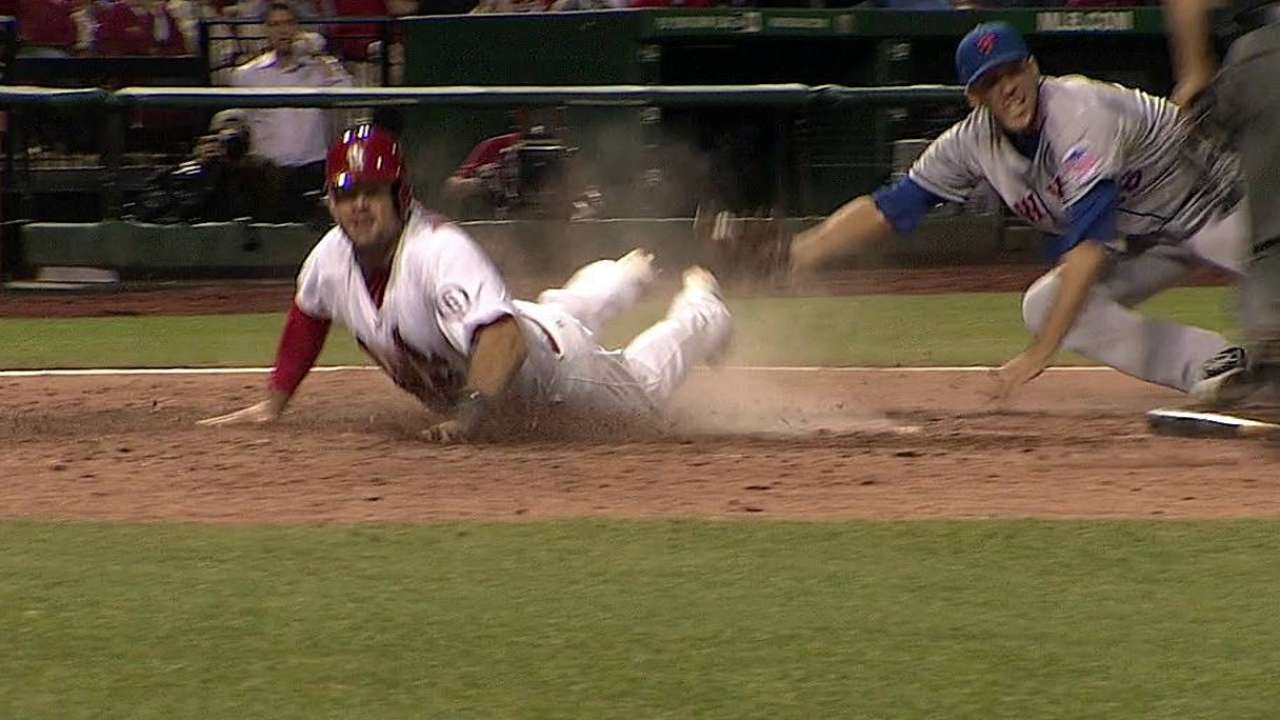 ST. LOUIS -- On paper, Ty Wigginton's biggest contribution since signing with the Cardinals came on Monday, when he doubled and then alertly scored the go-ahead run from second on a ball that made it no further than a few dozen feet from home plate.
To term that as Wigginton's primary impact on the Cardinals' season, though, would be short-sighted.
Matt Adams and Shane Robinson are among those who have publicly praised Wigginton for the guidance he has given them as they fill part-time playing roles. Wigginton, who is also adjusting to reduced playing time, said that he has made it a point to approach veteran bench players on opposing teams to pick their brains on what it takes to be successful in that role.
All the information he gleans is then passed along to his teammates.
"I think he's done a real nice job of being that veteran presence that we'd hope he would be," manager Mike Matheny said. "We talked to him when he first came in and he's stepped up. He helps a lot of these young players - not just the bench guys, but some of these guys who are playing every day. He's just a good teammate … and in the meanwhile, he's trying to do his part to contribute."
On the field, Wigginton has been limited to 24 at-bats, 14 of which have come as a pinch-hitter. He has five hits, two of which have come in his last two plate appearances.
"I knew the role coming in," Wigginton said. "Just show up every day ready. The thing about baseball is that every day truly is a new day, and [you] just prepare yourself each and every day. Obviously there are challenges in keeping your timing, trying to get some rhythm. But fortunately we have [hitting coach John] Mabry here, who really helps out in that aspect and [assistant hitting coach] Bengie [Molina]. They've been great keeping us ready. It's fun. It's a new challenge."
Jenifer Langosch is a reporter for MLB.com. Read her blog, By Gosh, It's Langosch, and follow her on Twitter @LangoschMLB. This story was not subject to the approval of Major League Baseball or its clubs.