Descalso glad to have backup pink bat for mom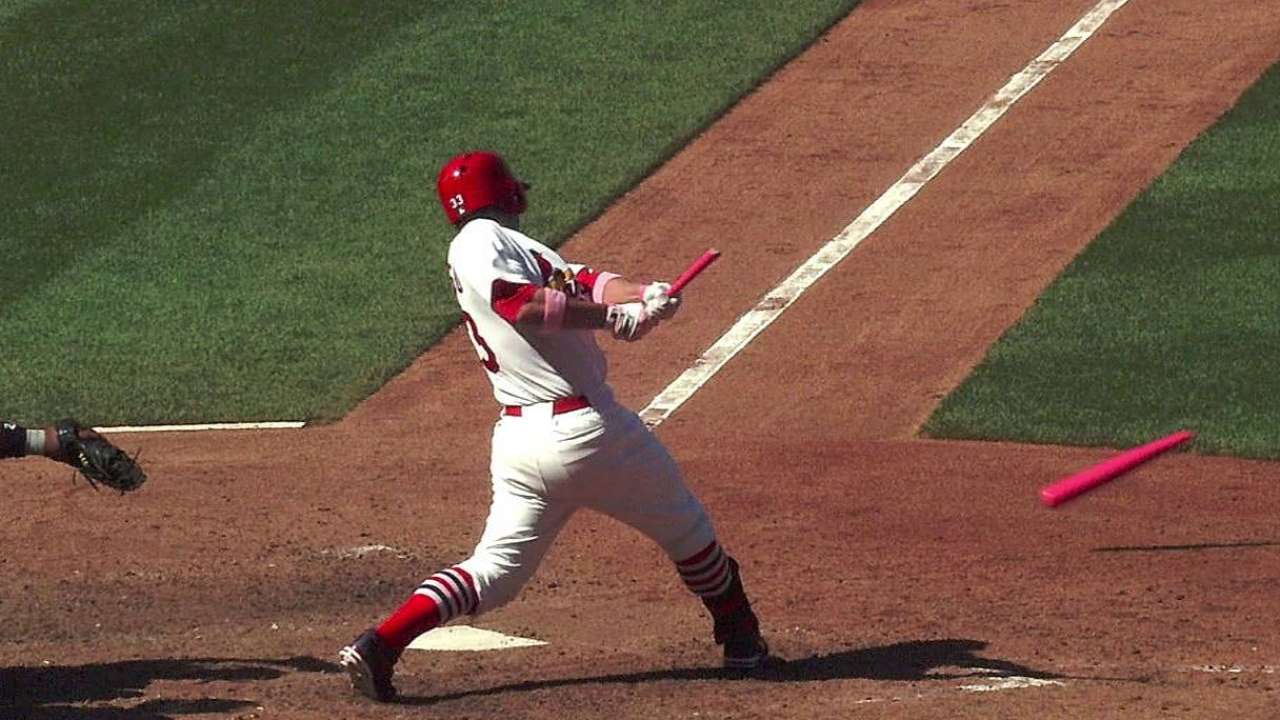 ST. LOUIS -- St. Louis infielder Daniel Descalso picked the wrong time for a broken bat.
Descalso led off the ninth inning of Sunday's 8-2 loss to the Colorado Rockies by shattering his special one-day-only pink bat on a pinch-hit double to left field.
It was his first pinch-hit of the season in three tries, but it also destroyed one of his two souvenir sticks.
"I hardly ever break a bat," he said. "Bad timing, I guess."
One of several St. Louis players to use a pink bat on Mother's Day, Descalso was not in the starting lineup and figured he would be able to save both of his commemorative bats.
He didn't count on snapping one of the twigs for one of the few times in his career.
The head of the bat ended up near the third-base side of the pitchers mound.
But at least Descalso had a backup plan.
"Mom is going to get the other one," he said.
St. Louis outfielder Jon Jay went 1-for-3 with a pink bat. Ty Wigginton had a pinch-hit single with the pink stick in the ninth.
Starting pitcher Jaime Garcia, who also used a pink bat, was 0-for-2.
"It's always fun to do something in honor of your mom," Jay said.
Steve Overbey is a contributor to MLB.com. This story was not subject to the approval of Major League Baseball or its clubs.