Maness looking comfortable out of Cards' bullpen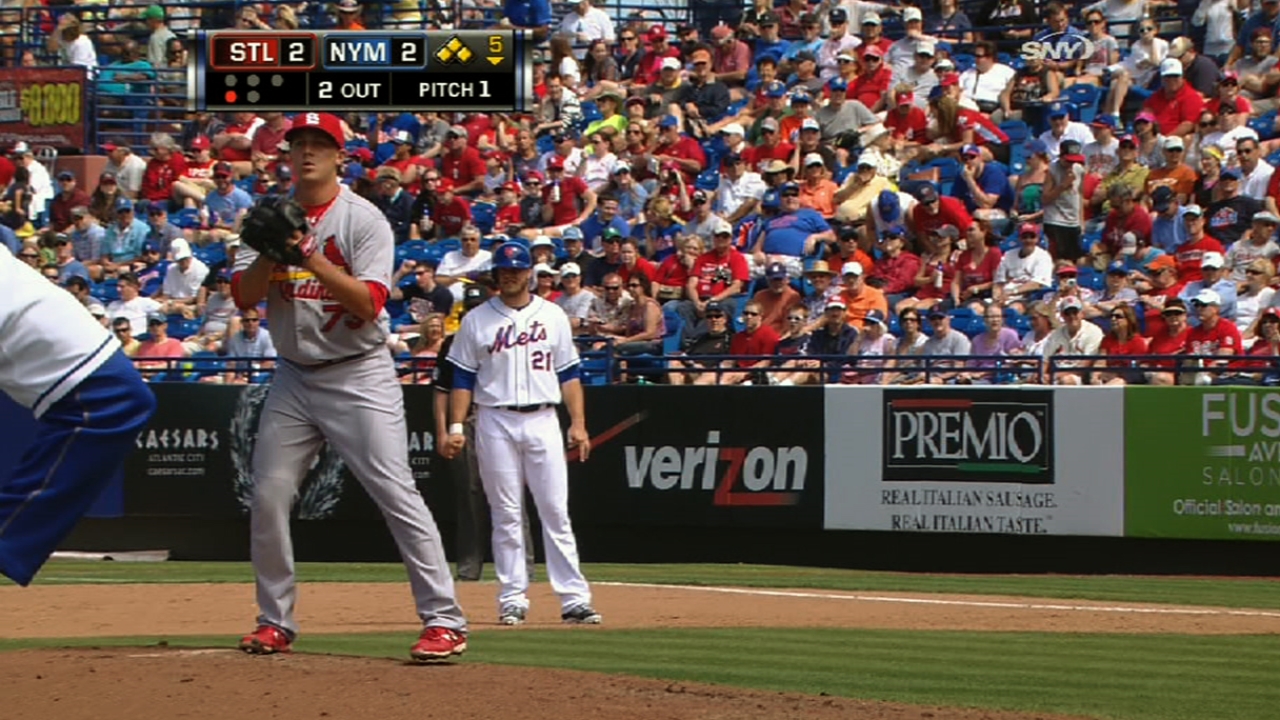 ST. LOUIS -- St. Louis right-hander Seth Maness didn't know what to expect when he was called into the office of Memphis Redbirds manager Ron Warner on April 28.
The Cardinals Triple-A affiliate had just completed a doubleheader with Nashville and the team was headed to Albuquerque, where Maness was slated to start.
"I wasn't sure what they wanted," Maness said.
To his shock, Maness was told that he would be joining the Cardinals in St. Louis the next night for a game against Cincinnati.
"Caught me totally off guard, really took me by surprise," he said.
Now, 13 days later, Maness has taken the NL by surprise.
The 24-year-old is 2-0 and has not allowed a run in three appearances. Most importantly, he is getting the job done in an efficient manner.
Maness has thrown 18 pitches and recorded 10 outs. He has induced three double plays. The Pinehurst, N.C., native recorded five outs on his first eight pitches in the Major Leagues.
"This whole thing has been pretty surreal," he said. "I must have a little luck on my side. I'm in the right place at the right time, I guess."
Maness, who compiled a 2-2 mark in Memphis, is still in a dream world.
"This whole thing is pretty surreal," he said. "The nerves are still there a little bit."
Maness threw two-thirds of an inning on May 4 in Milwaukee and picked up his first win when the Cardinals rallied for a 7-6 victory.
Steve Overbey is a contributor to MLB.com. This story was not subject to the approval of Major League Baseball or its clubs.