Adams returns, aims to pick up where he left off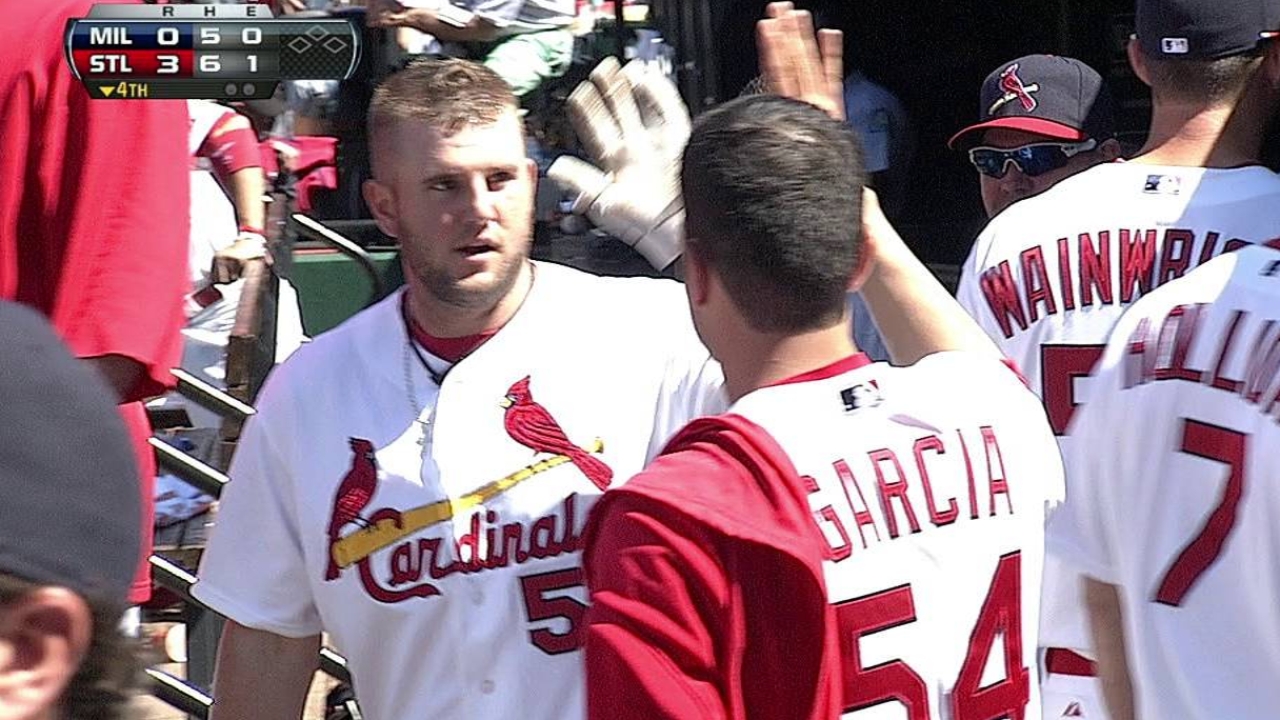 ST. LOUIS -- Cardinals first baseman Matt Adams returned to the starting lineup Saturday for the first time since coming off the disabled list on Tuesday.
Adams had 11 hits in his first 19 at-bats this season before he was forced to the sidelines with a strained right oblique muscle on April 24. He went 0-for-2 as a pinch-hitter earlier this week in Chicago. For the season, Adams is hitting .500 with three homers and eight RBIs.
The 24-year-old turned heads with his quick start, as the three homers and eight RBIs came in his first five games. Adams is anxious to prove that his strong April performance was no fluke.
"You never want to land on the disabled list, but it's something that happens and you move forward from that," he said. "I keep doing my exercises and make sure it doesn't come back."
Adams went 3-for-12 with two RBIs in a three-game rehab stint with the Cardinals' Double-A affiliate in Springfield, Mo.
"That got my timing back, and now I'm just ready to get back out there," he said. "Right now, I feel pretty good."
St. Louis manager Mike Matheny said Adams has the ability to resume right where he left off at the plate.
"It's not that easy, but he can hit," Matheny said. "He was in a nice spot when he got hurt. He was swinging the bat well. It's a challenge for him, but I want to get him back in there as much as I can."
Steve Oberbey is a contributor to MLB.com. This story was not subject to the approval of Major League Baseball or its clubs.