Motte in good spirits after season-ending surgery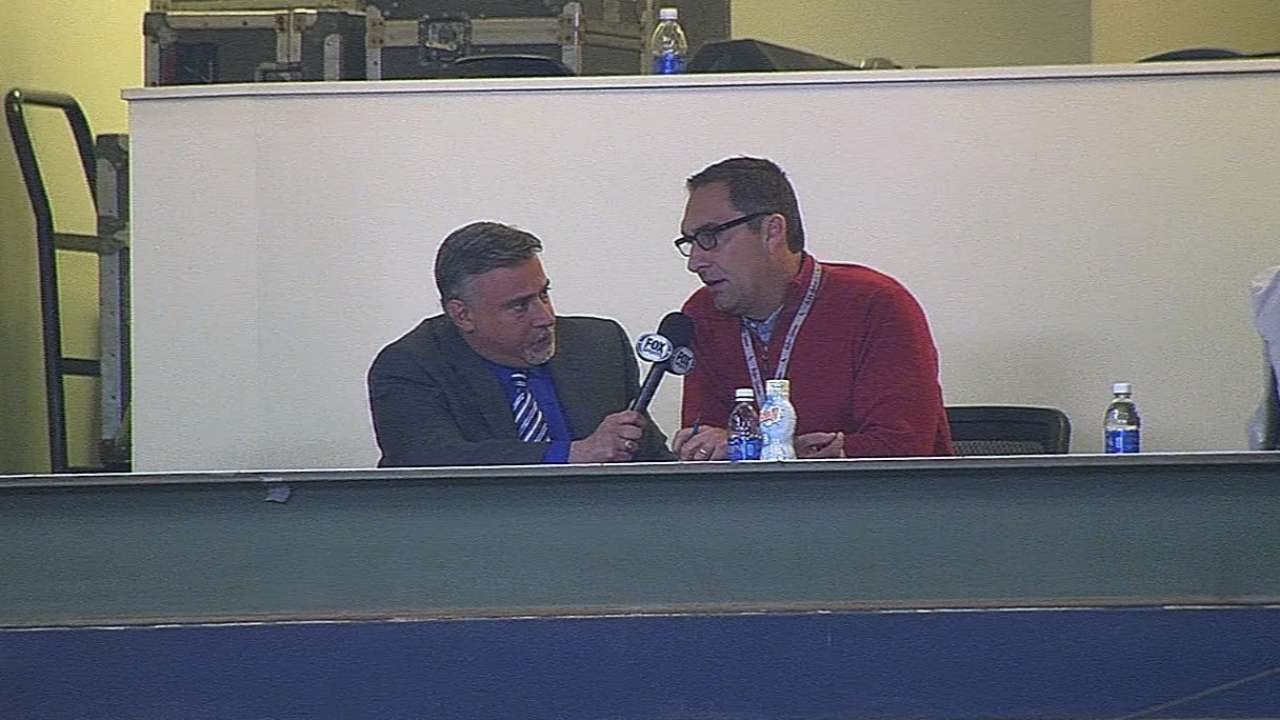 ST. LOUIS -- Injured closer Jason Motte underwent season-ending Tommy John surgery on Tuesday and appeared at Busch Stadium on Friday in good spirits.
"It was something that needed to be done," Motte said. "They said everything came out great. It went as well as it could."
Motte had been bothered by a torn ligament in his right elbow. He was hoping that rest would help elevate the problem, but the pain, which first emerged in Spring Training, still lingered. Motte did a little tossing on the side last week and said his arm began to "feel weird" after six or seven soft lobs.
"I wanted to keep throwing, but it got to a point where it couldn't hold up any more," Motte said.
Motte said he could have had the surgery a month ago, but he wanted to see if the elbow could possibly bounce back on its own. The long shot didn't pan out, so Motte decided to have the surgery.
"Being out there throwing, I said, 'This just isn't going to work,'" Motte said.
Motte tied for the NL lead in saves last season with 42, becoming the first St. Louis reliever to lead or tie since Jason Isringhausen in 2004.
The 30-year-old realizes he has a long, difficult road ahead. He hopes to be at or near 100 percent by the start of Spring Training, but that might be little optimistic. Doctors told him the rehab period is usually between nine and 11 months.
"I still feel part of this team, but it hurts," he said. "You want to go out there, you want to be helping the guys win ballgames."
Motte will remain in a half cast for two weeks. After that, his arm will be in a brace for six weeks. Then comes a lot of tedious and arduous work.
"I know this is not going to be easy," Motte said. "...B ut there's nothing I can do about it now but look forward."
Steve Overbey is a contributor to MLB.com. This story was not subject to the approval of Major League Baseball or its clubs.