Third-base coach Oquendo misses Sunday's game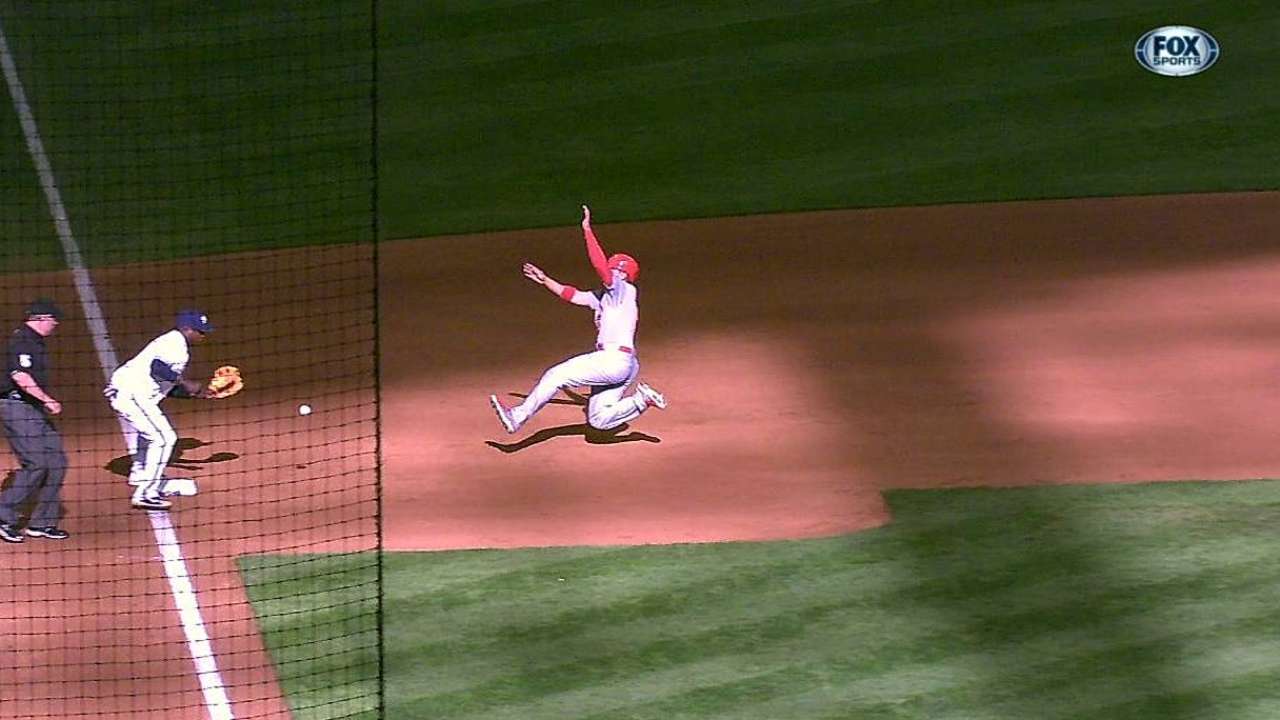 MILWAUKEE -- Third-base coach Jose Oquendo missed Sunday's game to attend to family matters in St. Louis, and manager Mike Matheny said he is pleased with his coach's aggressive approach this season.
The Cardinals had runners called safe while beating the tag at the plate on Thursday night and then had runners tagged out at home on Friday night. On Saturday, Jon Jay was thrown out trying to go from first to third on a great throw from right fielder Norichika Aoki.
"I love how aggressive Oquendo is at third base," Matheny said. "He knows the game. He knows the situation. He's very in tune with what's going on. I never have an issue when we have a play like that.
"He's very seldom wrong, too," he said. "With nobody out you don't see him making many mistakes. When there is one out, two outs, we're at the bottom of the order, let's take a chance."
First-base coach Chris Maloney moved to third on Sunday, and Bengie Molina was the first-base coach.
Joe DiGiovanni is a contributor to MLB.com. This story was not subject to the approval of Major League Baseball or its clubs.