Beltran, Carpenter get breaks from lineup Sunday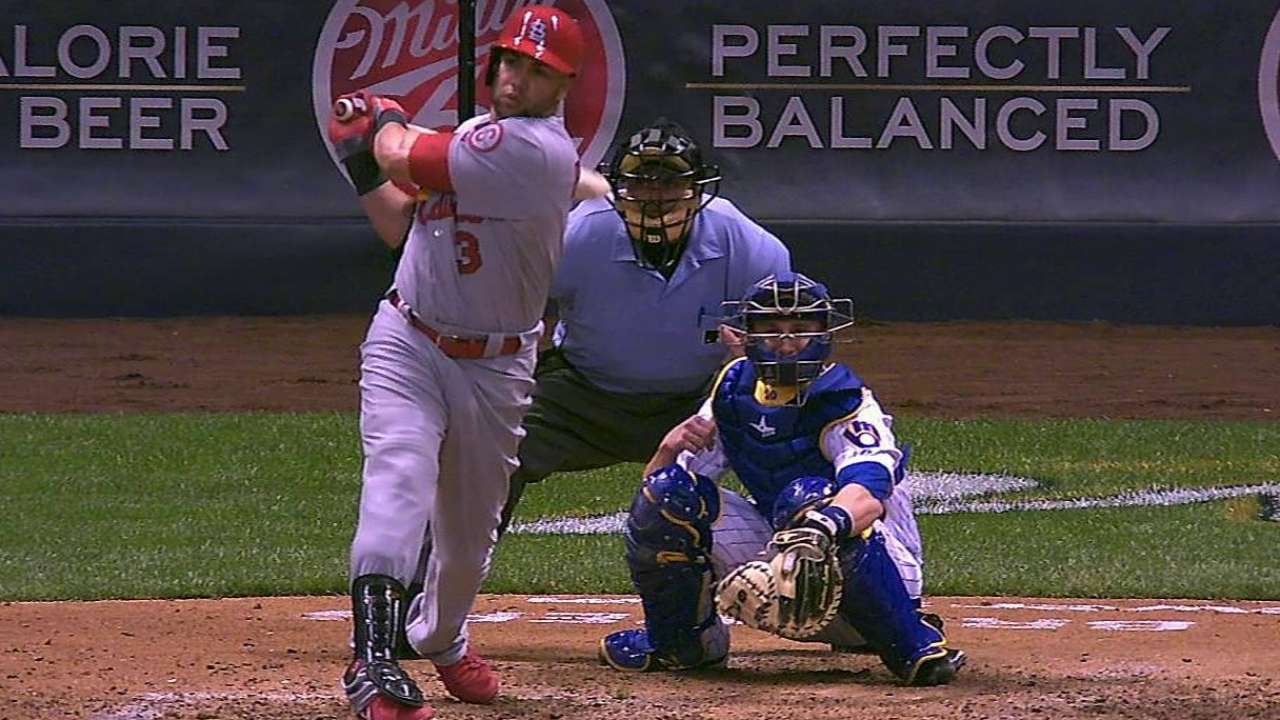 MILWAUKEE -- Starters Carlos Beltran and Matt Carpenter were out of the lineup Sunday.
Daniel Descalso and Shane Robinson -- each with big hits on Saturday -- were their replacements.
"Carlos is a little worn down, so that gives Shane an opportunity," manager Mike Matheny said. "Danny has pretty good numbers."
Jon Jay, who had six hits in the first three games of the series, moved back into the leadoff spot.
"He's been working hard to get it going, made a couple of adjustments and the adjustments are working now," Matheny said.
Descalso hit his first home run of the year Saturday, and Robinson singled and scored the winning run in the ninth inning.
The Cardinals have two off-days in the coming week, so Yadier Molina remained in at catcher.
"He claims he feels as good now as he's ever felt physically," Matheny said. "Two off-days coming gives us an opportunity to take advantage of how good he does feel."
Joe DiGiovanni is a contributor to MLB.com. This story was not subject to the approval of Major League Baseball or its clubs.