Cards' bullpen enters Sunday back at full force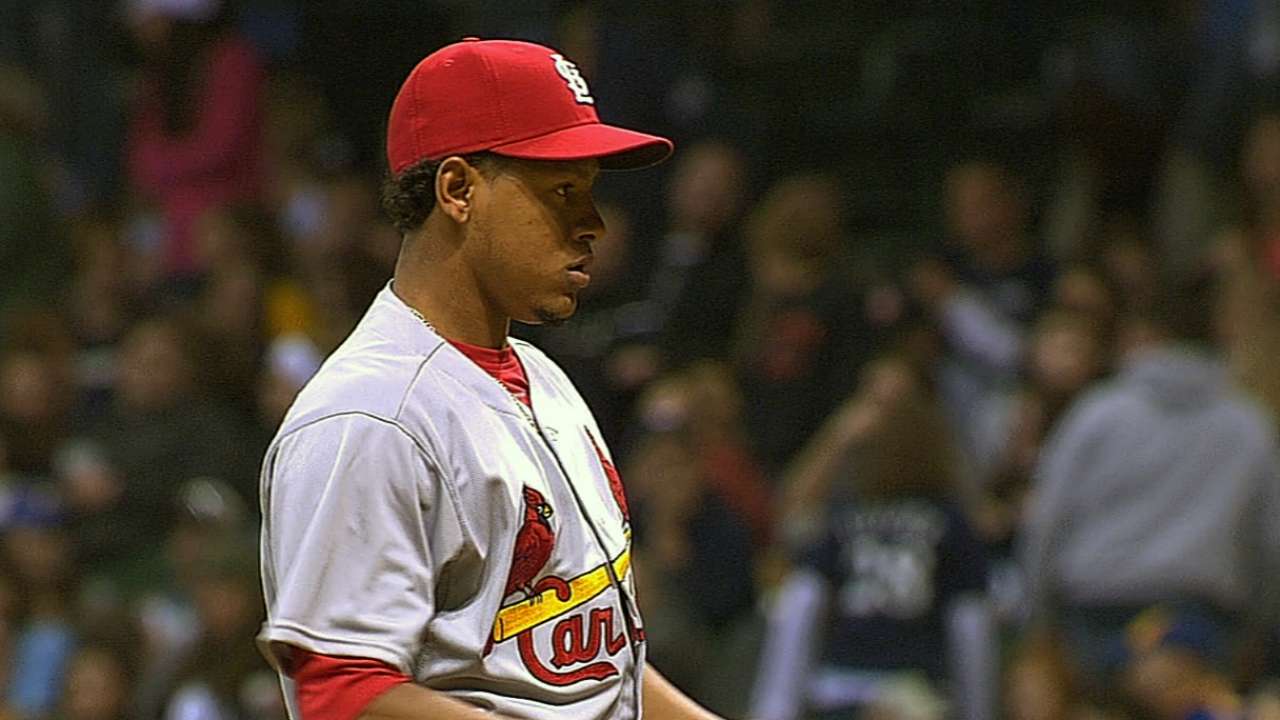 MILWAUKEE -- The Cardinals bullpen was back at full strength Sunday, one day after Trevor Rosenthal and Carlos Martinez were unavailable.
Both relievers needed the day off, manager Mike Matheny said. Martinez was a starter in the Minors and pitched a scoreless inning Friday night. Rosenthal pitched Monday, Wednesday and Thursday.
In a tie game Saturday, Matheny removed Matt Holliday in a double switch because Seth Maness was the last available reliever with the exception of closer Edward Mujica. Had the Cardinals not scored in the ninth, Maness would have pitched multiple innings.
"Seeing that we had two pitchers in the bullpen with Martinez and Rosenthal it looked like we were still armed for bear," Matheny said. "But those were both guys I was going to stay away from unless there was an emergency and I don't even know how to define emergency because I didn't want to pitch either one of them."
With Jason Motte out for the season and slated to undergo Tommy John surgery and Mitchell Boggs sent to the Minors due to ineffectiveness, the bullpen remains in flux.
"Right now we've got a whole bunch of new pieces to this puzzle that we've got to figure out," Matheny said. "We've still got quite a bit of uncertainty.
"Last night, you take two pieces away from us and we were in a bind," he said.
Joe DiGiovanni is a contributor to MLB.com. This story was not subject to the approval of Major League Baseball or its clubs.