Carpenter begins throwing program, no timetable set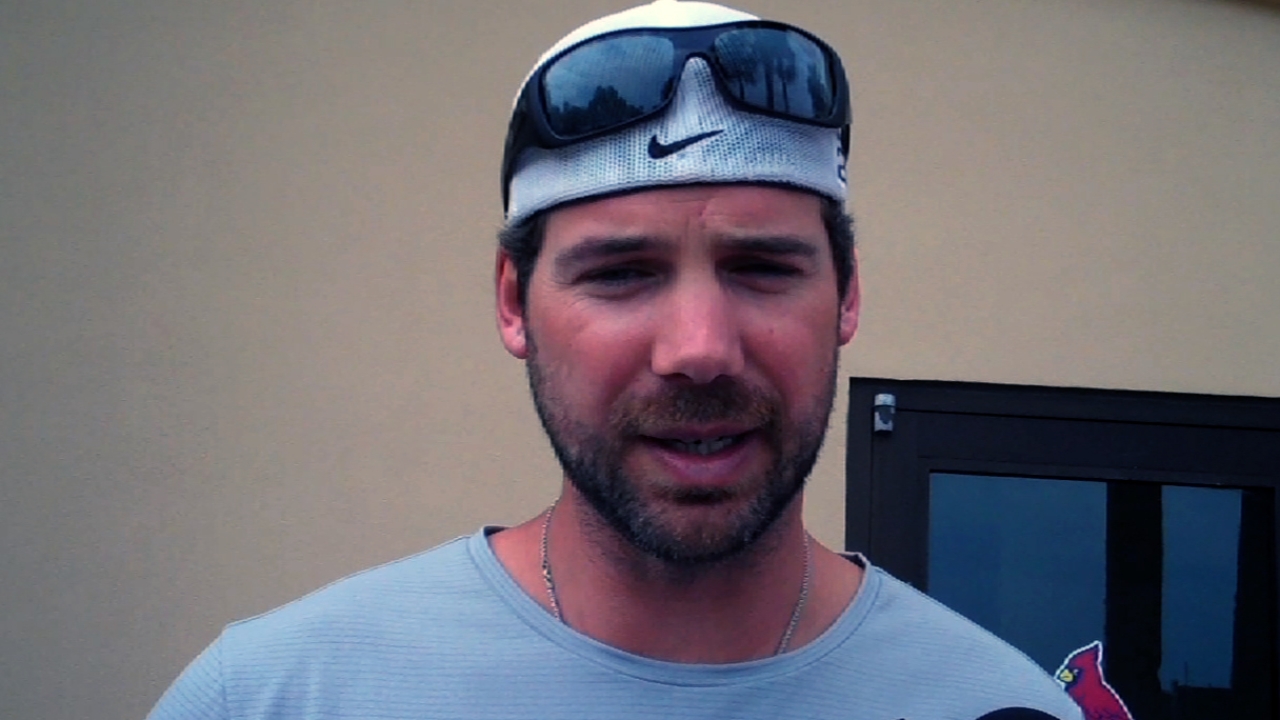 MILWAUKEE -- Manager Mike Matheny said Saturday he would welcome the return of Chris Carpenter if the veteran right-hander is able to recover from pain in his right shoulder.
Carpenter, 38, has begun a throwing program at Busch Stadium after being shut down during Spring Training due to weakness and pain on his right side.
"This is probably going to be a bigger deal because everything was made out, or going in the direction, that maybe he's done," Matheny said before the Cardinals played the Brewers on Saturday. "But I think any player that may feel all of a sudden their health's allowing them to do things they didn't think they were going to do, they're going to go out there and see how far they can take it."
The team said it would follow a similar plan that was used in trying to rehab Jason Motte's elbow where the player gradually progresses to more vigorous throwing. Motte's attempt to rehab his elbow ended Friday when the team announced he would undergo Tommy John surgery.
There is no timetable for the 2005 National League Cy Young Award winner to return, but with the Cardinals starters doing an outstanding job he likely would join the bullpen.
"I can imagine him doing anything," Matheny said. "But once again right now he's just another injured player that's out there trying to get himself right. We're big fans of helping him try to get there and see what we've got when we get there."
Joe DiGiovanni is a contributor to MLB.com. This story was not subject to the approval of Major League Baseball or its clubs.