Freese heating up after taking a break from slump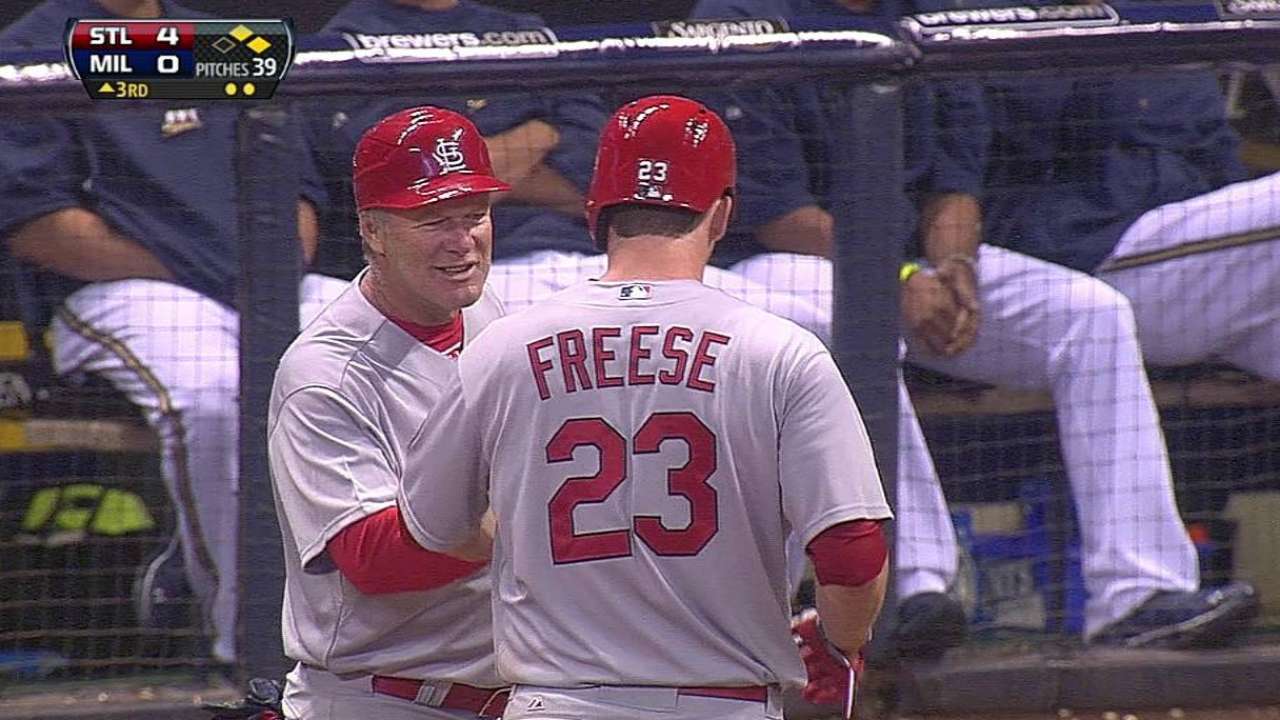 MILWAUKEE -- David Freese has swung the bat better since returning from two days on the bench.
The Cardinals third baseman was given Tuesday and Wednesday off after an 0-for-16 slump. He's had consecutive two-hit games since returning to the lineup against the Brewers.
"I've had a couple good days of quality at-bats and I'm feeling better," he said. "Like I said, soak it in, and turn the page, and come out tomorrow ready to go. Keep working."
Freese said he didn't make any adjustments.
"I'm just focusing on the baseball and trying to hit something hard," he said. "I think that's the key. You do that more times than not, you're going to help the team."
Joe DiGiovanni is a contributor to MLB.com. This story was not subject to the approval of Major League Baseball or its clubs.