Young additions give Cards more bullpen options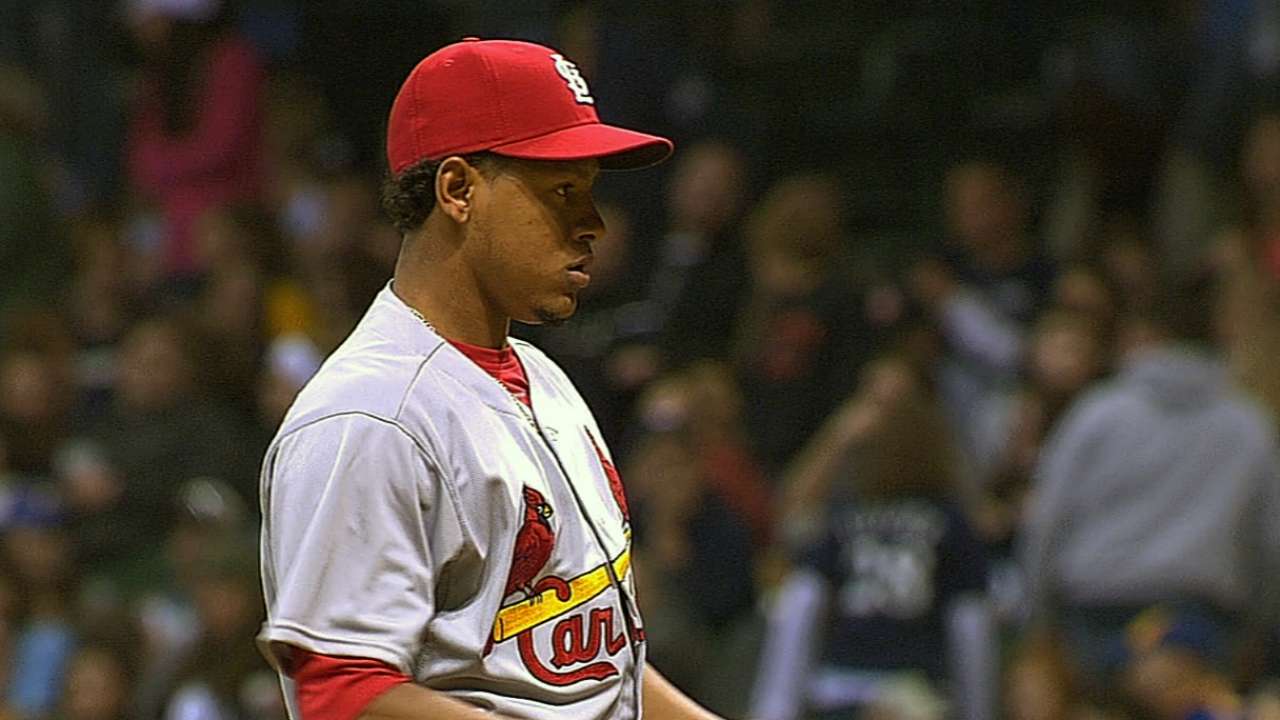 MILWAUKEE -- While the Cardinals rotation entered play Saturday leading the Major Leagues with a 2.07 ERA, the bullpen was last among the 30 teams with a 5.67 ERA.
That doesn't mean opposing teams want to get the St. Louis starters out of the game. Milwaukee manager Ron Roenicke said it appears the Cardinals have an inexhaustible supply of flame-throwing pitching prospects.
Young hard-throwing right-handers Trevor Rosenthal and Carlos Martinez, whose contract was purchased Friday from Double-A Springfield, stymied the Brewers in the first two games of the series. Both were throwing in the mid to high-90s at Miller Park.
"And that's why I say, no matter what their [bullpen] numbers are, it's uncomfortable when you're facing a guy throwing that hard," Roenicke said.
Cardinals manager Mike Matheny said Martinez and Seth Maness, who each pitched a scoreless inning in their Major League debuts Friday night, give him more flexibility out of the bullpen.
"It definitely gives us more options," Matheny said. "They both have a real good dispositions to them. Carlos came off the field and wanted to start hugging people [Friday night]. You could tell how excited he really was. He came out of Double-A so you can understand why."
Both Martinez and Maness were starters in the Minors, but were available to pitch on consecutive days against the Brewers.
"It's kind of a new experience for them, but they've been built up and are well-rested," he said.
Joe DiGiovanni is a contributor to MLB.com. This story was not subject to the approval of Major League Baseball or its clubs.