Rosenthal finding groove after shaky start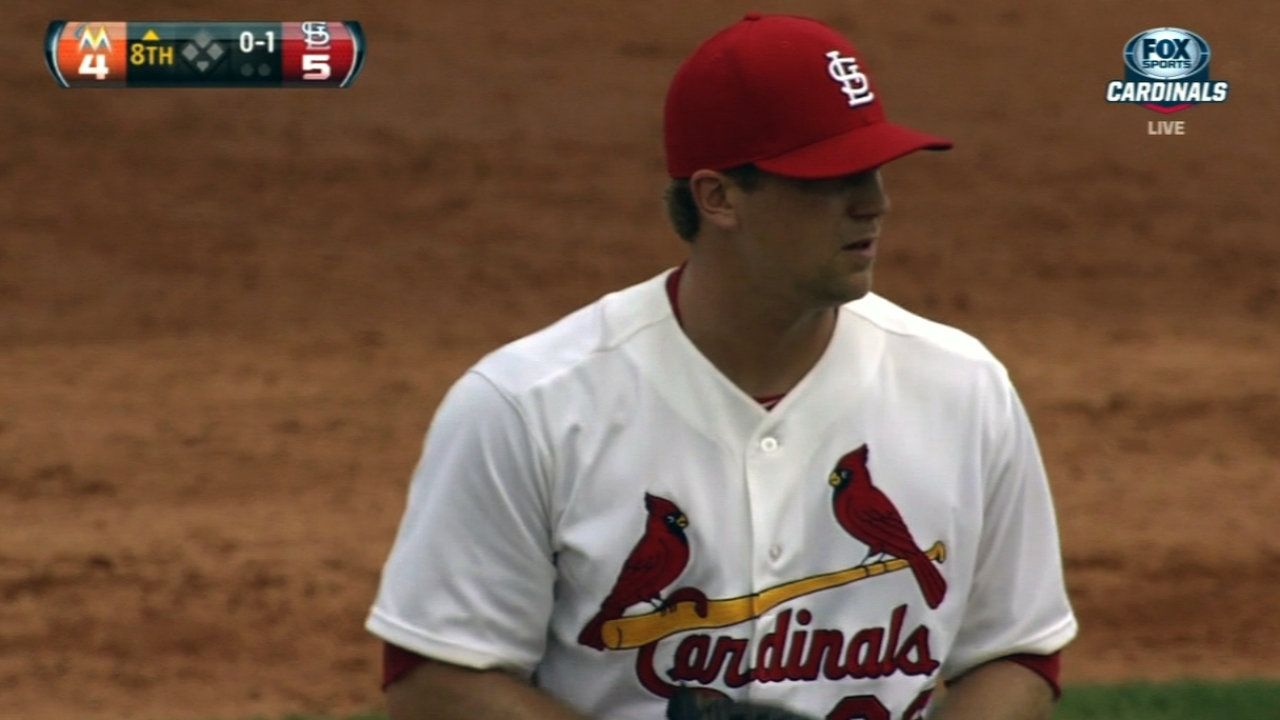 MILWAUKEE -- Despite struggling for the first couple of weeks of the season, rookie right-hander Trevor Rosenthal quietly pitched well during the final two weeks of April.
Rosenthal has allowed only a single run over his last six appearances dating to April 18, and he pitched two hitless innings over two appearances on the just-concluded homestand.
"As a whole the bullpen went through some trials early on," Rosenthal said. "It's good to see now that everybody's kind of coming together and figuring some stuff out. That's what this game is about: Going through things and having to make adjustments."
Rosenthal, a starter in the Minor Leagues, was inserted into the eighth-inning setup role when Jason Motte's absence shuffled the bullpen responsibilities.
"It's definitely an adjustment," he said. "Every day you learn something new. Just being in the bullpen in general is something I'm not used to.
"It's just fun to be out there and compete, and be in different situations and see what I can do."
Joe DiGiovanni is a contributor to MLB.com. This story was not subject to the approval of Major League Baseball or its clubs.