Matheny plans to use Maness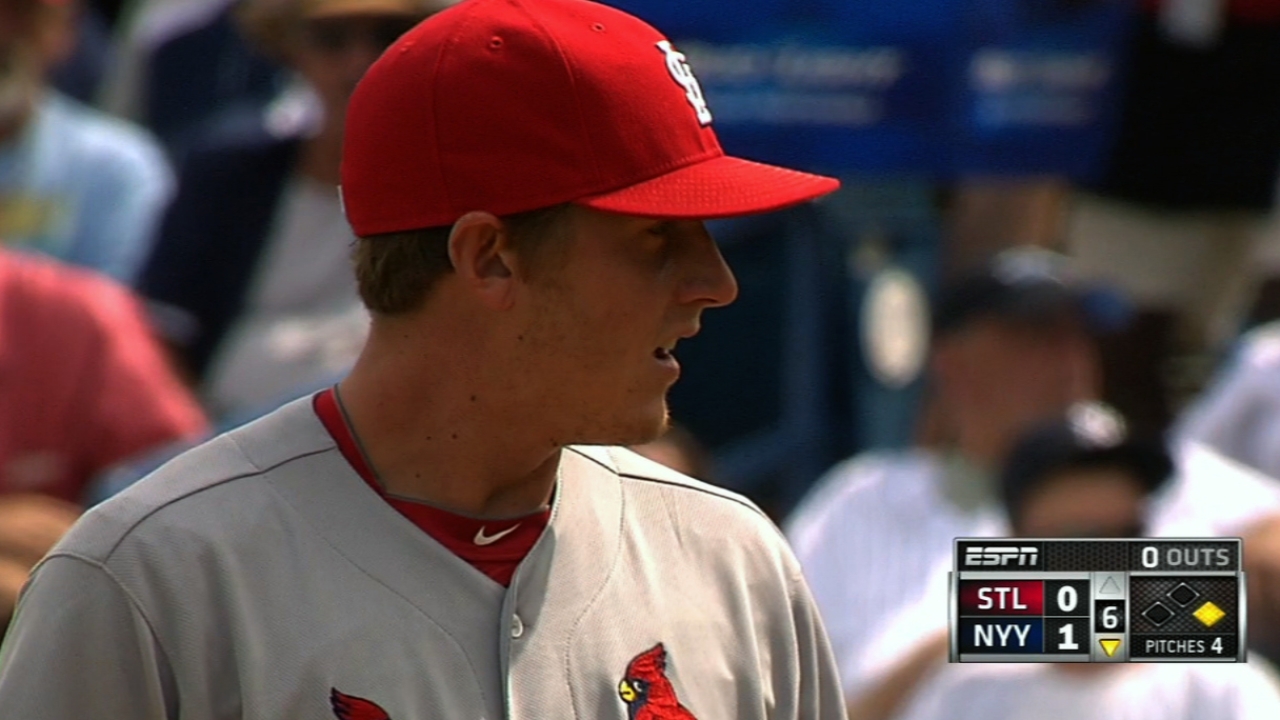 MILWAUKEE -- Seth Maness had his contract purchased from Triple-A Memphis on Sunday but had yet to pitch for the Cardinals entering Thursday's game.
The Cardinals' 2012 Minor League Pitcher of the Year, Maness is pitching out of the bullpen after working as a starter for Memphis. The right-hander last pitched April 22.
Matheny said there was no timetable to get Maness into a game.
"I'm fine with the last couple of nights where we go seven or eight innings with our starter," Matheny said. "When you start trying to draw up how to get somebody in, you're probably setting yourself up for some trouble."
Matheny said the team did plan to use Maness, ranked the organization's No. 19 prospect by MLB.com.
"We didn't bring him here just to sit around," he said.
Joe DiGiovanni is a contributor to MLB.com. This story was not subject to the approval of Major League Baseball or its clubs.